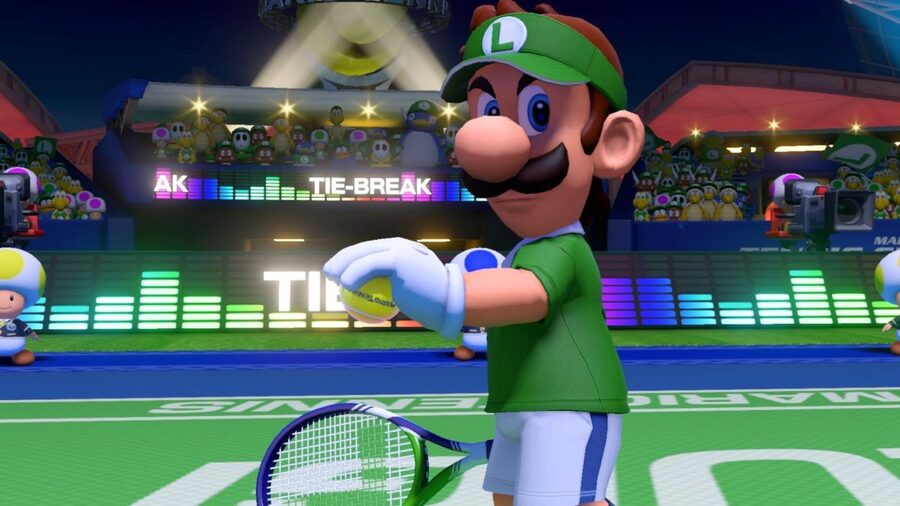 Mario Tennis Aces has been out for just over a couple of weeks now and players have started to get well and truly stuck in to everything it has to offer. Unfortunately, it seems that many aren't happy with certain aspects of the game, with some going as far as calling Nintendo - and the game's developer Camelot - "lazy".
This tweet below shows the moment when a player manages to defeat the game's third boss, being rewarded with a treasure chest for their troubles. If you've played the game, you'll no doubt be aware that defeating these bosses earns you a Power Gem, but watch what happens when the treasure chest opens. (Spoilers present).
https://twitter.com/xTROx/status/1016451065317711872
As you can see, nothing happens. The camera pans toward the chest - and then into the sky - presumably looking at a beautiful, glowing Power Gem that simply doesn't exist, and this issue appears to happen with all boss fights. The assumption here is that Nintendo might have provided Camelot with assets for in-game objects such as this but, somewhere down the line, they were never properly integrated. Perhaps the adventure mode was a bit of an afterthought?
Needless to say, fans aren't happy, and people have been coming out in droves to mention their annoyances with the game.
https://twitter.com/RuffleMUTT/status/1016527170523590658
And from users on Reddit:
PalpatorySoviet: Things like this and having no retry button after failing a challenge just boggle my mind. How can such simple things be overlooked
cdougyfresh: I was really stoked for this game until I played the demo, was very underwhelmed and decided to pass on it, glad I did.
SadVega: Multiplayer mode was the biggest disappointment. Trick shot is a broken mechanic a lot of characters arent balanced. The worst part is you can't do a friend tournament mode where streamers could create a lobby for like 16 and everyone could hop in and play each other.
Whether a patch will be implemented to fix any issues such as this remains to be seen, but it seems very strange for something like this to pass through Nintendo's (usually near-flawless) quality assurance.
Have you played Mario Tennis Aces? Have you been disappointed by the game, too? Or perhaps you've loved every second of it? Let us know in the comments below.
[source twitter.com, via reddit.com]