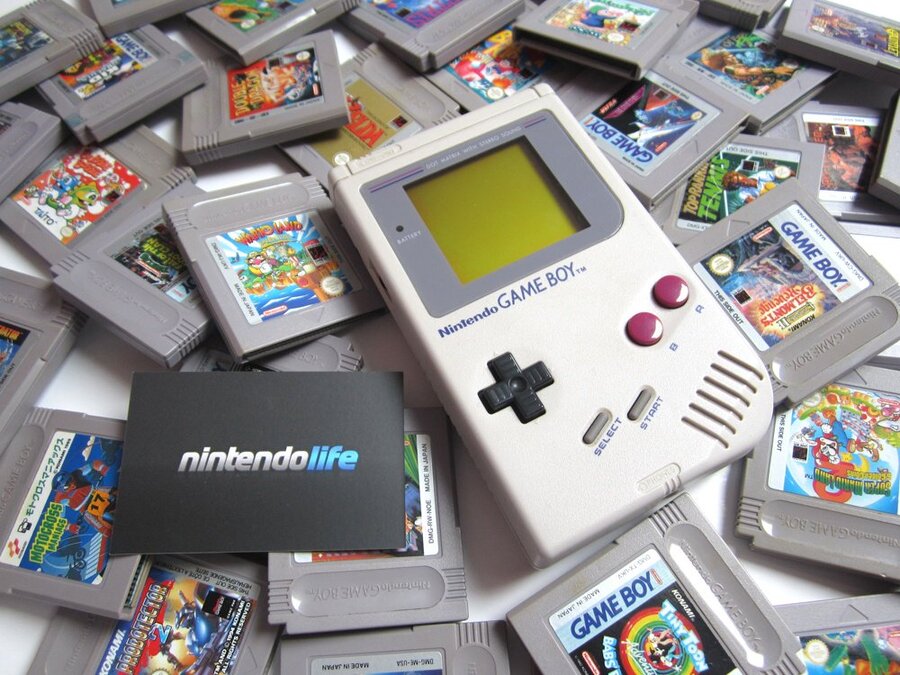 Next week - 21st April to be precise - is the 30th anniversary of arguably the most iconic piece of hardware in the history of video gaming. Speak to someone who knows absolutely nothing about game consoles and they'll still be able to name the Nintendo Game Boy and most probably whistle the tune to Tetris too. Its ubiquity in the early '90s meant it became shorthand for gaming in general, part of the cultural fabric in a way that few other pieces of hardware can claim.
Next week we'll be publishing several new articles in celebration of the humble handheld, plus digging through the archive to find the very best of our previously published features. We'll also be posting a 'Top 50 Game Boy Games' article along the lines of our previous 50 Best Switch Games So Far and 50 Best 3DS Games features.
As with those selections, the ranking will be entirely based on User Ratings from the Nintendo Life Games database, so readers can rate any game they like and after a minimum threshold has been reached, that game then becomes eligible for the list according to its overall rating. This has worked well for the previous lists, and we've seen some interesting changes as the fluid ranking fluctuates over time. Of course, 3DS and Switch have plenty of user ratings already, but going back 30 years it's inevitable that Game Boy games only have a fraction of votes compared to more modern systems.
That's where you come in! We've updated our database to include all Game Boy titles that saw a release in the west, so in preparation for the 30th anniversary we'd love for you to rate your favourites using the specially designed tool below.
Assuming you're logged in, simply scroll through the alphabetical list and click the star to bring up a rating of 1-10. Click on the score you think it deserves and you're all done! If scrolling through six pages of the Game Boy's substantial library feels too much like work, simply use the search bar at the top of the list to find your favourites and rate them from the list of results. Lovely!
If you need a reminder on a particular game, feel free to click the game title and check out our reviews and screenshots. However, bear in the mind that many of them won't have been rereleased on Virtual Console and therefore may not have a Nintendo Life review to their name - the Game Boy's over double the age of the site, remember! A Wikipedia link on the game page should hopefully job your memory, though.
So, what are you waiting for? Get stuck in!
---
It's difficult to believe that 30 years have passed since Game Boy changed the portable gaming landscape forever. Thanks for voting - we'll be sharing the results, our memories and more next week, but in the meantime feel free to reminisce below...