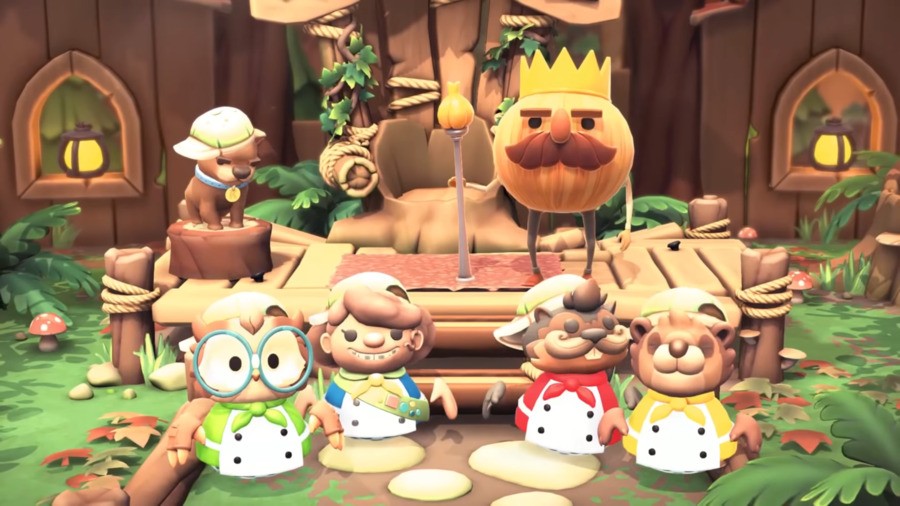 The Campfire Cook Off DLC for Overcooked 2 is now available on the Nintendo Switch for £4.49 / €4.99 / $5.99. Alternatively, you can pick up a season pass for £14.99 / €18.99 / $18.99, which will give you access to all of the extra content released in 2019.
If you missed the original announcement, the latest DLC sends players on a wild new adventure with four new chefs, a number of delicious new recipes and 15 new levels. Backpacks have also been added in - allowing you to retrieve tasty morsels. Here's some more information from the PR:
15 levels! Play 12 new kitchens and 3 Kevin Kitchens with up to three of your friends, from tall tree tops to rushing rivers!
Back packs! These give a whole new meaning to "food on the go" and make working together even more important. Backpacks contain vital ingredients and must be worn by a player in order for those tasty morsels to be retrieved.
Campfires! These must be stoked with firewood in order to keep marshmallows toasting, it just needs to be chopped first!
Chefs! Four new chefs are ready to take on the elements and earn their badges: Owl chef, beaver chef, bear chef and explorer chef!
Recipes! A favourite in the US, the S'more requires a perfectly toasted marshmallow sandwiched between crunchy crackers with optional toppings. Delicious! Everyone knows that an all-day breakfast is the best kind of breakfast and now players can rustle one up in the great outdoors!
New map! Babbling brooks, rustling trees and glowing fireflies surround players in this stunning new map!
To celebrate the release of this new DLC, a launch trailer has been uploaded to YouTube:
Have you tried out Overcooked 2 on the Switch? Will you be purchasing the latest DLC? Tell us down in the comments.