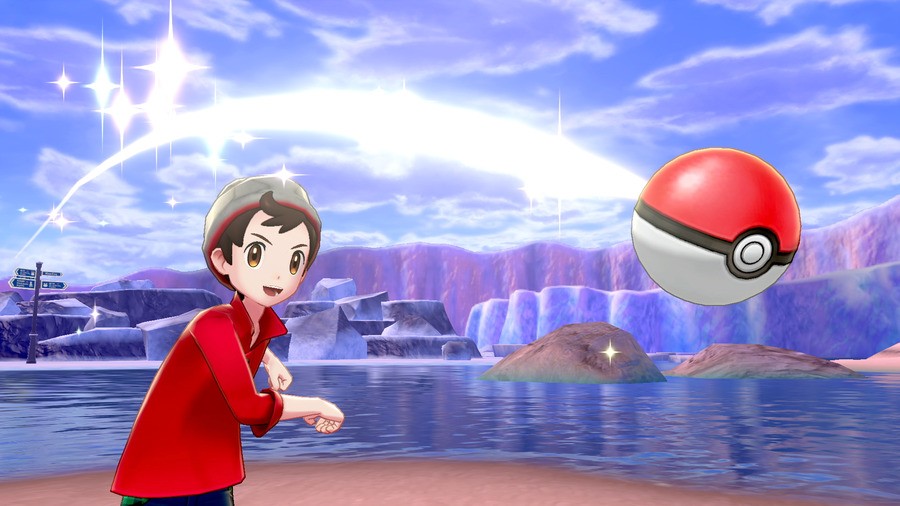 We haven't really heard a great deal about them since their reveal in February, but Pokémon Sword and Shield are still expected to launch later this year.
The games will introduce the series' next generation of locations and Pokémon, thrusting players into a new region and seemingly throwing some new ideas into the mix, and will act as the second mainline entries for the series on Switch. They'll be following in the footsteps of last year's Pokémon: Let's Go, Pikachu! and Let's Go, Eevee!, but Nintendo president, Shuntaro Furukawa, has noted a key difference between the two.
His comment below comes from Nintendo's March 2019 Financial Results Briefing, highlighting the fact that the Let's Go titles were developed with the Switch's TV mode in mind, whereas Sword and Shield will emphasise the fun of playing Switch in handheld mode.
These new titles, first announced in a Pokémon Direct in February, have generated a huge response from consumers. Pokémon: Let's Go, Pikachu! and Pokémon: Let's Go, Eevee!, which were released in November of last year, are designed to highlight the fun of Nintendo Switch in TV mode, for example by waving the controller at the TV screen to capture Pokémon.
Pokémon Sword and Pokémon Shield are being developed to emphasize the fun of playing Nintendo Switch in handheld mode. We want these games to be played not only by longtime Pokémon fans, but also by consumers whose first encounter with the series was on a dedicated video game platform with Pokémon: Let's Go, Pikachu! and Pokémon: Let's Go, Eevee!.
The footage shown for Sword and Shield makes it instantly obvious that the series is returning to its roots in many areas, but this focus on handheld play suggests that the final product might be even more similar to its 3DS counterparts than we first thought.
Are you wanting the series to feel more like previous games in the series, or are there any features of the Let's Go titles you'd like to see make a comeback? Tell us below.
[source nintendo.co.jp]