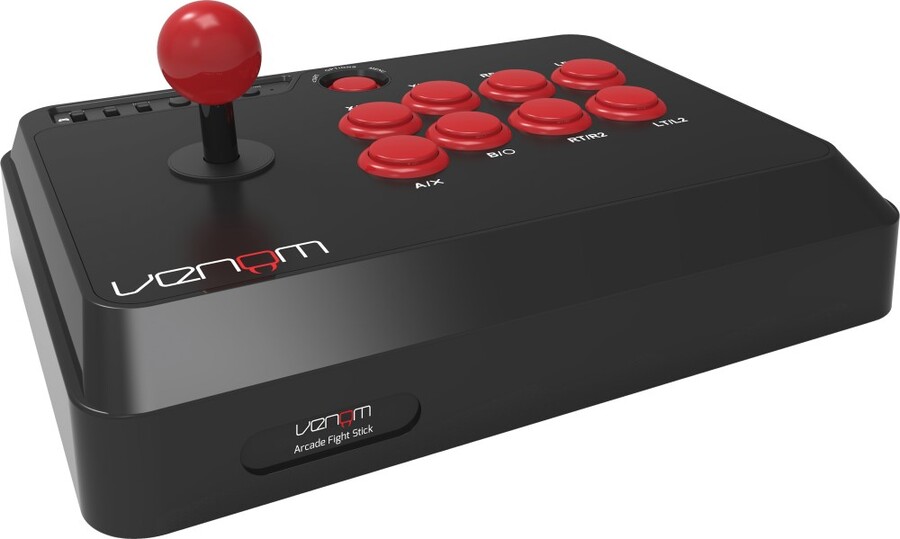 Video game peripherals company Venom has a tie-in promotion celebrating the launch of Mortal Kombat 11 with UK retailer Argos. If you order the company's Multiformat Arcade FightStick, pictured above, plus the game online or in-store, you'll get £15 off the full SRP of £59.99 until 10th June. Switch gamers will have to wait for the physical release on 10th May, but this is similar to previous offers seen with the likes of Dragon Ball FighterZ.
We really liked the game, despite it having certain issues, and it seems that patches are dropping soon to address some of those problems. As for the stick itself, the fact that it's multiplatform should appeal to anybody thinking of investing in a fight stick, although pros will be happy to see the ability to swap out components for your preferred alternatives, too.
Below are a selection of features from Venom's website:
Sleek, contemporary space saving design to complement your home set up
Authentic arcade quality joystick and buttons
8 button layout with turbo functions
Premium quality components with genuine layout
Full compatible with Sanwa Denshi buttons and joystick (sold separately)
Designed for comfort and stability, yet easily portable
3 metre USB cable
Have you used this fight stick to play any fighters on Switch (or any other platforms, of course)? Does this appeal to you? Drop us a line below.