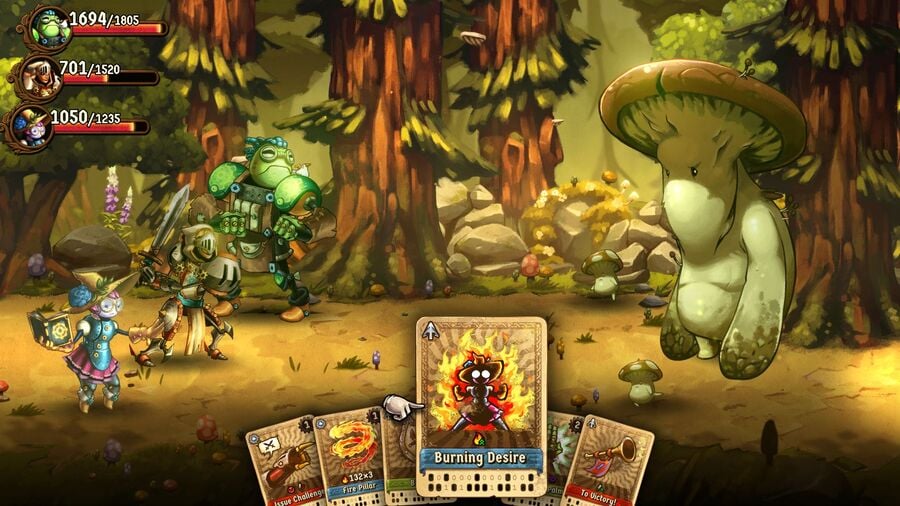 Yesterday may well have presented us with crazy amounts of exciting Nindie goodness, but there's another title gearing up for release that definitely shouldn't be forgotten about: SteamWorld Quest.
Yes, Image & Form's upcoming SteamWorld game is a particularly interesting one, partly thanks to the fact that the series is being taken in a completely different direction. As if to remind us all that it's still on the way after yesterday's excitement, the studio has shared some brand new gameplay footage via Twitter.
To be more specific, you can get a good look at how battles will play out in the game, including the card-based system you'll be learning throughout your playthrough. Take a look below.
We still don't have a release date for this one just yet, but it looks like we'll be finding out more soon enough.
Are you excited for this one? Will you be giving it a go whenever that glorious date does eventually come around? Let us know in the comments.