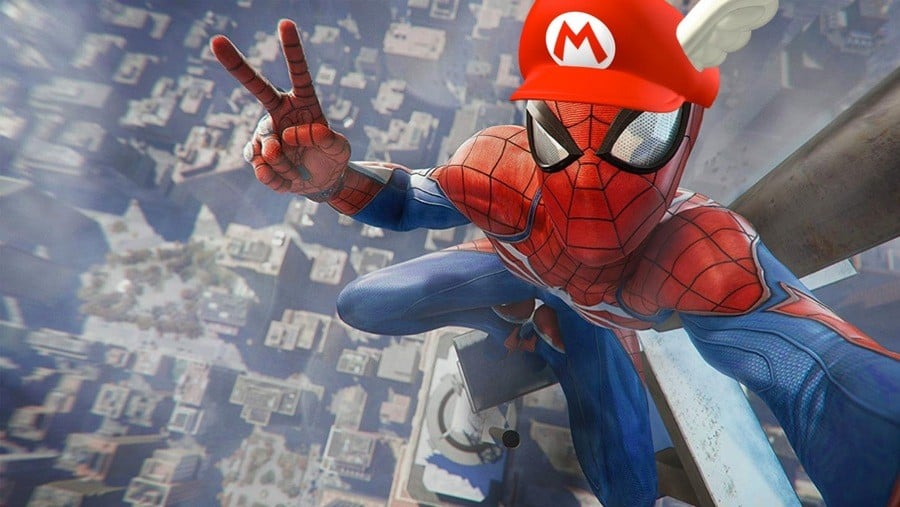 Mario's all over the place at the moment. In the last two years alone, he's appeared in Mario & Luigi: Bowser's Inside Story + Bowser Jr.'s Journey, New Super Mario Bros. U Deluxe, Super Mario Party, Mario Tennis Aces, Super Mario Odyssey, Mario + Rabbids Kingdom Battle, Mario Kart 8 Deluxe, and plenty more besides. We can't get rid of him.
Now, he's even popping up in places he shouldn't belong. Well, kind of anyway.
As spotted by the folks over at GoNintendo, the classic level design of the Super Mario. Bros series has been referenced in the latest issue of Marvel's Friendly Neighborhood Spider-Man comic series. The nod to the games appears in issue four - you can see it for yourself in the image below.
We've never considered this before, but we'd be very up for some Mario x Spider-Man crossover action on Switch. How would it work? We've no idea. Would it be any good? We haven't the foggiest. It'd probably be sublimely cool, though.
[source gonintendo.com]