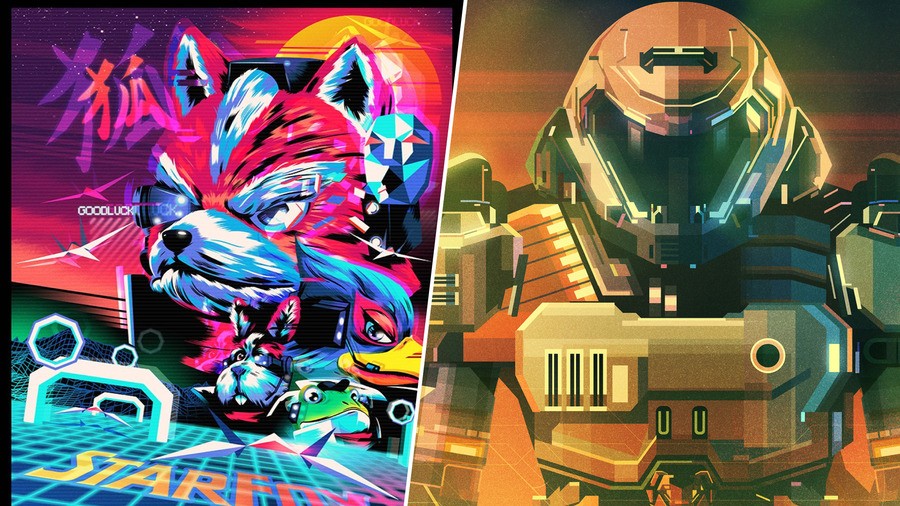 In just a couple of days' time on 11th January, Los Angeles-based art gallery Gallery 1988 is hosting a new exhibit which will focus on a lovely collection of video game prints. The artists have now shared some of these images online for all to see, and they're pretty incredible.
The exhibit is set to feature the work of both Alexander Wells and James Gilleard, two artists who create pieces with extremely different art styles. Both artists have created limited edition posters for the event based on popular video games, including quite a few Nintendo options which have us immediately reaching for our wallets and eyeing up any available wall space.
We've gathered a few of them for you to admire below, but we'd urge you to check out the two artists themselves via their own channels, too.
Alexander Wells, via Twitter
Source: @WellsIllustrate
James Gilleard, via Behance
Source: James Gilleard
If you happen to live in the area, the show's opening reception is taking place at 7pm on 11th January at Gallery 1988 in Los Angeles. The exhibit is running until 25th January - you can keep an eye out for tickets on the gallery's website.
Truly amazing stuff, we're sure you'll agree. Let us know which is your favourite in the comments below.
[source io9.gizmodo.com]