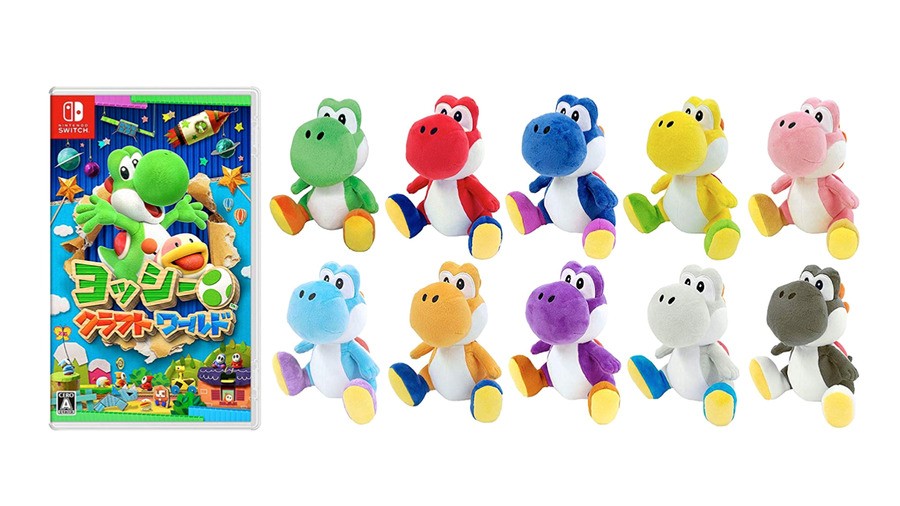 If you're a huge fan of Yoshi - and we mean a huge fan of Yoshi, then this Yoshi's Crafted World bundle will most likely, probably, absolutely be for you.
Releasing on the same day as the standalone game, and melting our hearts with pure joy, this bundle includes the game and no less than ten Yoshi plushies for your cuddles and enjoyment. It's available to pre-order right now from Amazon Japan - it is sadly a Japan exclusive, but Amazon Japan does ship worldwide - for ¥22,658 (that's approx. £163 / $209).
If you like the look of the Yoshi toys, but simply don't have room for ten new family members at home, you can also purchase a copy of the game with just one of the ten. You get to choose the colour, and each option costs ¥8,078 (approx. £58 / $75).
Yoshi's Crafted World launches on 29th March, exclusively on Nintendo Switch, and we've never wanted it more.
Will you be adopting a small Yoshi family in your home? Or will you be sticking with the standard release? Let us know in the comments.
[source amazon.co.jp]