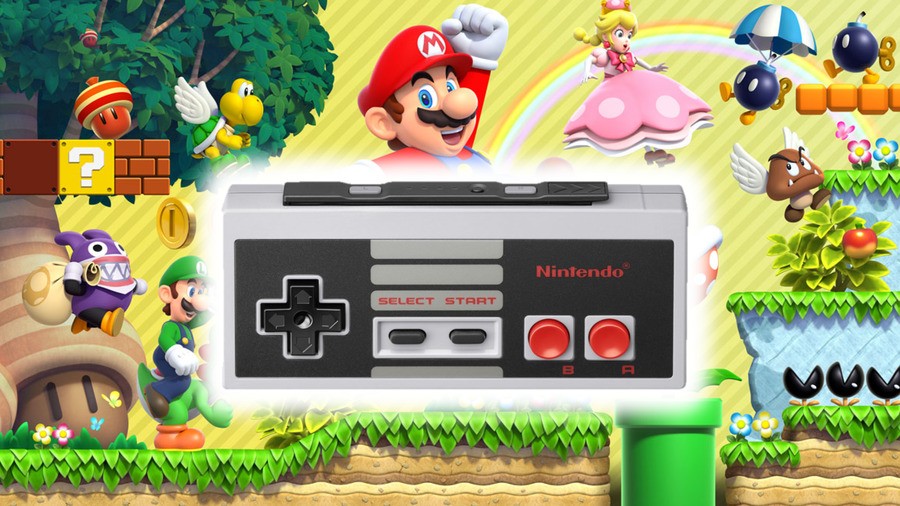 As you may well know already, subscribing to Nintendo's Switch Online service presents you with the wonderfully generous option of spending even more money on a set of NES-style controllers for your Switch. These are, of course, designed to make your collection of online NES games feel more authentic, and double up as a particularly funky pair of Joy-Con that can be attached to your console - even if they don't work in the traditional sense.
Originally, we were told that the NES controllers would only work with the NES games on the system, but it was soon found out that they can actually be used with other titles, too. The catch here is that the limited number of buttons and the change in layout cause far too many issues, and the majority of games are pretty much unplayable as a result.
It looks like we're about to get one game that breaks the mould, though, as the upcoming New Super Mario Bros. U Deluxe appears to play just fine with the new NES controllers. The folks over at GameXplain tested one of the shiny new controllers out with the game recently and, after a bit of menu tweaking, managed to get along perfectly well.
So there you have it. If you've treated yourself to a pair of NES controllers, you'll be able to use them to bop around as Mario and friends in his latest adventure on Switch next month. Neat, huh?
[source youtu.be]