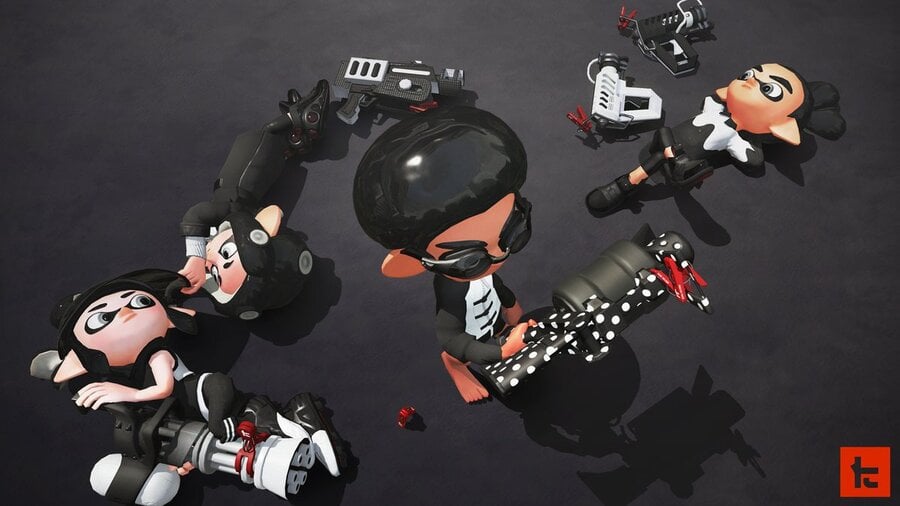 Tomorrow sees the launch of Version 4.3.0 in Splatoon 2, with a new set of weapons and a stage makeover set to be included when it goes live.
As promised, this update will see the fourth and final collection from the Kensa weapon range - reskins of already-existing weapons with different sub and special weapons. You can see all four of the latest additions (and a list of their new subs and specials) below.
Toni Kensa .52 Gal – Booyah Bomb / Splash Wall
Toni Kensa Splatling – Ultra Stamp / Poison Mist
Toni Kensa Glooga Dualies – Ink Armor / Fizzy Bomb
Toni Kensa Rapid Blaster – Baller / Torpedo
As well as those mentioned above, we can also expect to see additional weapon variations be introduced and a stage renovation. The famous Blackbelly Skatepark will see some changes to its terrain and obstacles, and these changes will be present across all game modes. If you can't quite picture it, here's how it looks in its current state.
Will you be checking out the new weapons and stage changes in the game from tomorrow? Let us know with a comment.
[source twitter.com]