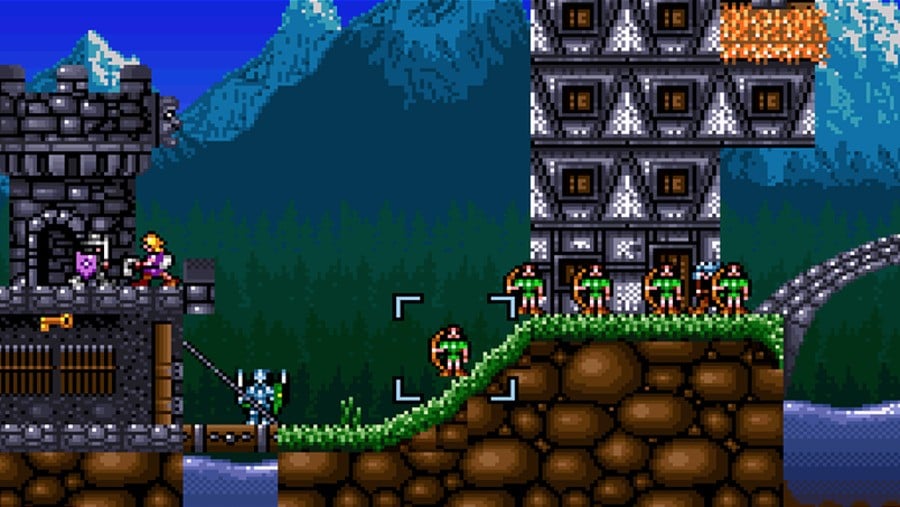 It may well have been around 25 years ago that SNES classic King Arthur's World invaded our screens for the first time, but a brand new remaster for modern platforms is currently in the works.
If you need a quick refresher, or if you're simply too young to have been around, the game has you playing as the titular King Arthur, essentially aiming to work your way from your tent at the start of a level to the end goal. Various enemies and traps are present to hinder your progress, however, and you need to command the King and his troops to move or fight. You can see the game in action in the video below.
The news of this remaster comes from a blog post written by Nick Halstead, formerly of the game's original developer Argonaut Software (which you might recognise as being the developer for a little game called Star Fox on the SNES). Halstead is planning to share various memories of his time working on the original over the coming months, and reveals that he has been working alongside the studio's founder Jez San once again to recreate the game.
At present, the project has only been confirmed for iOS and Android devices. You can see a mock-up, side-by-side comparison of the original and the new build below.
As noted above, more details surrounding the project are planned to be released on Halstead's blog so make sure to check that out if you're interested.
Do you have any memories of playing this one back in the '90s? Would you happily play this upcoming remaster? Let us know in the comments.
[source medium.com]