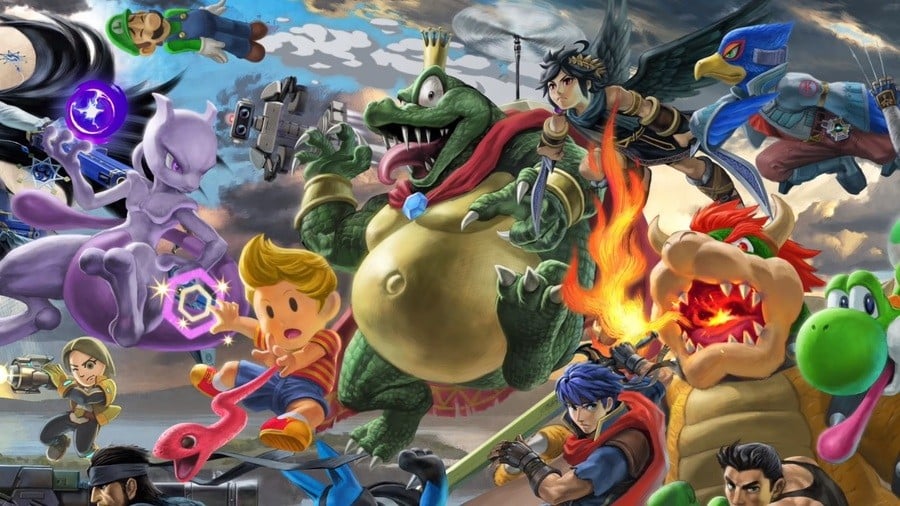 Since the reveal Joker from Persona 5 would be the first of five DLC fighters joining the cast in Super Smash Bros. Ultimate, there's been much speculation about who the remaining four characters could be.
According to a reported "leak" originating on the Japanese textboard 5channel, one of these extra fighters is Erdrick from Square Enix's insanely popular and long-running Dragon Quest series. The character is depicted as a recurring legendary hero who wields a sword and is skilled with many other weapons. Here's the full translation from Persona Central:
Erdrick
Stage is Alefgard
Erdrick (Male) and Erdrick (Female), 2 colors each of Anlucia and the Dragon Quest XI Hero
Slime appears on screen with a skill
Achieved through active collaboration on Square's side
To the benefit of overseas marketing for the DQ series
So, how did this rumour gain traction? On 10th December, the apparent leaker posted the below information on 5channel, making reference to a Granblue fighting game and supposedly revealing additional details about Joker's DLC fighter pack:
Joker
The stage is Mementos
Jack Frost appears on screen with a skill
Marketing of P5R (complete version) and P5U (fighting game)P5R is 2019
P5U is delayed because Arc is busy with the development of a Granblue fighting game
Exactly five days later on 15th December, Cygames revealed Arc System Works was developing Granblue Fantasy Versus, scheduled to arrive in Japan next year. The leaker behind this information apparently has a bumpy track record.
What do you make of this latest Smash DLC rumour? Tell us below.
[source personacentral.com]