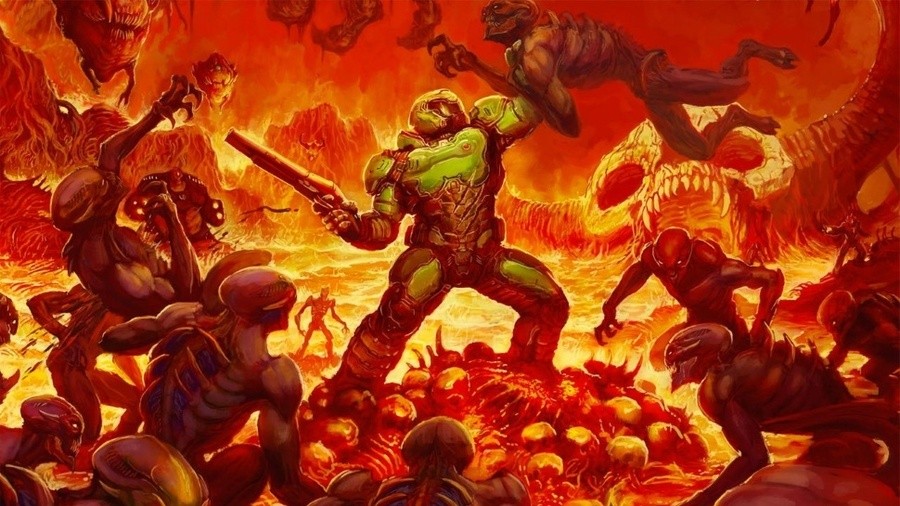 Panic Button is absolutely killing it on the Nintendo Switch right now. Its expertise porting games across to the new Nintendo system extends to a variety of major third-party releases. Most recently, the developer's focus has been on bringing Digital Extremes' free-to-play third-person shooter Warframe to the hybrid platform.
Somehow, in between all of this, the Texas-based company has been able to find time to update the Switch version of DOOM, originally released in November 2017. The update coincides with the 25th anniversary of the series, which publisher Bethesda is currently celebrating in style by handing out a bunch of exclusive goodies for the upcoming release of DOOM Eternal.
In the new DOOM update for Switch, the game's performance has been further improved and recent players you've competed with or against online can now be added to your friend list. A video capture option has also finally been added to help you record your most brutal moments. Once again, it's great to see Panic Button's post-release commitment, when it's still pumping out updates for games that are now more than one year old.
Will you be returning to Hell? Tell us below.
[source twitter.com]