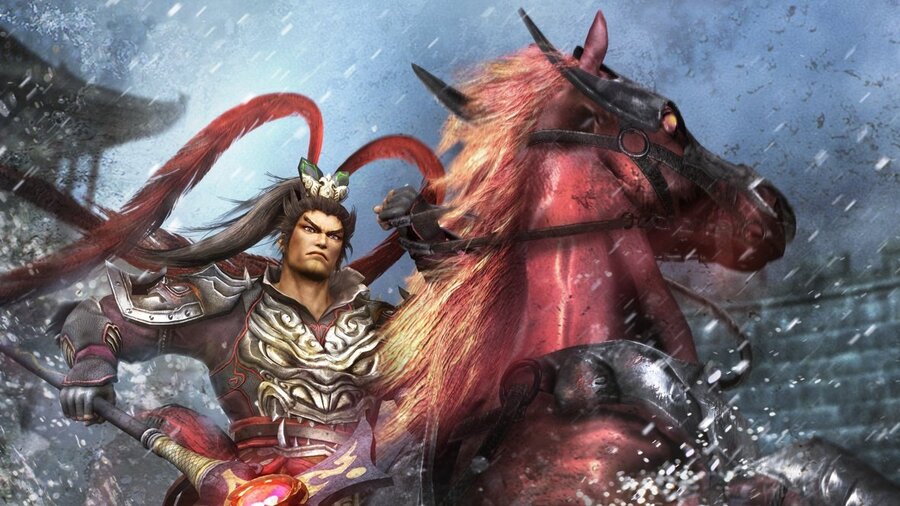 The latest Nintendo Download update for North America has arrived, and it's bringing new games galore to the eShop in your region. As always, be sure to drop a vote in our poll and comment down below with your potential picks for the week. Enjoy!
Switch eShop
Dynasty Warriors 8 Xtreme Legends Definitive Edition (Koei Tecmo, Today, $39.99) Includes the content from DYNASTY WARRIORS 8, as well as the additional features from DYNASTY WARRIORS 8: Xtreme Legends, in a single game.
ACA NEOGEO PUZZLE BOBBLE (Taito, Thu 20th December, $7.99) "PUZZLE BOBBLE" is an action puzzle game released by Taito in 1994. Bub and Bob, the bubble spitting dragons from the action game, BUBBLE BOBBLE, are back in a new bubble-based puzzle! Skillfully bounce bubbles off the walls and match 3 or more bubbles of the same color to erase them! Enjoy the easy to learn, but hard to master, bubble shooter puzzle game!
Arcade Archives Donkey Kong Jr. (HAMSTER, Fri 21st December, $7.99) "DONKEY KONG JR. " is an action game released by Nintendo in 1982. Donkey Kong has been captured and caged in his latest encounter with Mario. Donkey Kong Jr. is on his way to set him free! Skillfully utilize jumps and the cranes to avoid enemies, get to the top, and steal the cage's key from Mario.
Diggerman (Forever Entertainment, Mon 24th December, $4.99) Dig, dig, dig! For love, for fame, for money! Fast arcade digging game with story, treasures and boss fight! The world was beautiful some time ago. We lived together in our lovely cottage digging some mud every day. Suddenly everything has changed. HUGE ANGRY MOLE has come and kidnapped my beautiful sweetheart. Will you support me? Will you dig with me and help me saving my beloved?
Jewel Fever 2 (Sprakelsoft, Fri 21st December, $4.99) "Jewel Fever 2" is an addictive match-3-puzzle-game!
Mech Rage (Drageus Games, Sun 23rd December, $9.99) The aliens are coming! The life of your crew is in your hands. Can you defend your ship from the pesky invaders? Take control of a powerful Combat Mech and take them head on! Upgrade your abilities and weapons to be able to stand your ground against increasingly more overwhelming enemy assault. Show off your combat skills, reflexes and endurance. Remember: even a smallest mistake can lead to an abrupt end of your adventure!
Revenge of the Bird King (Limited Run Games, Today, $4.99) Plant seeds, grow guns, be the bird-man you always wished you could be. A group of intergalactic super heroes has come to your world, bringing with them a tale of mystery and complete nonsense. Explore, level-up, find secret treasures, and challenge yourself to some good ol' classic jump'n'shoot action in this retro-inspired action/platformer/RPG-lite.
Xenon Valkyrie+ (COWCAT, Tue 1st January, $9.99) Xenon Valkyrie+ is a rogue-like platformer game in which you must fight to the deepest part of a moon and halt the plans of a wicked witch. Obtain many weapons as you fight through a unique, randomly-generated world every time you play.
Switch Demos
Activities
Splatoon 2 Frosty Fest – Fans of the Splatoon 2 game have plenty of reasons to start inkin' online. Frosty Fest will turn Inkopolis Square into a festive winter wonderland. Inklings and Octolings will even get to use some very fancy glitter-filled ink! In keeping with the season, this special Splatfest asks: Who do you get most excited to spend the holidays with: Friends or Family? Choose a side and battle it out from Jan. 4 at 2 p.m. PT to Jan. 6 at 2 p.m. PT. You can also get seasonal gear that will be distributed via the Splatoon 2 News channel on your Nintendo Switch system. Look for these free gifts in late December. Need a reminder? Redeem your My Nintendo points now for a themed wallpaper featuring the special gear.

Super Smash Bros. Ultimate Piranha Plant – Don't forget that My Nintendo users who purchase and register the Super Smash Bros. Ultimate game by Jan. 31, 2019, will receive a download code for Piranha Plant, which will join the battle as a playable character when it's available.
Nintendo eShop sales
Great deals this week! Check out the full list of deals available this week here.
So that's your lot for this week's North American Nintendo Download. Go on, be a sport and drop a vote in the poll above, and comment below with your hot picks!