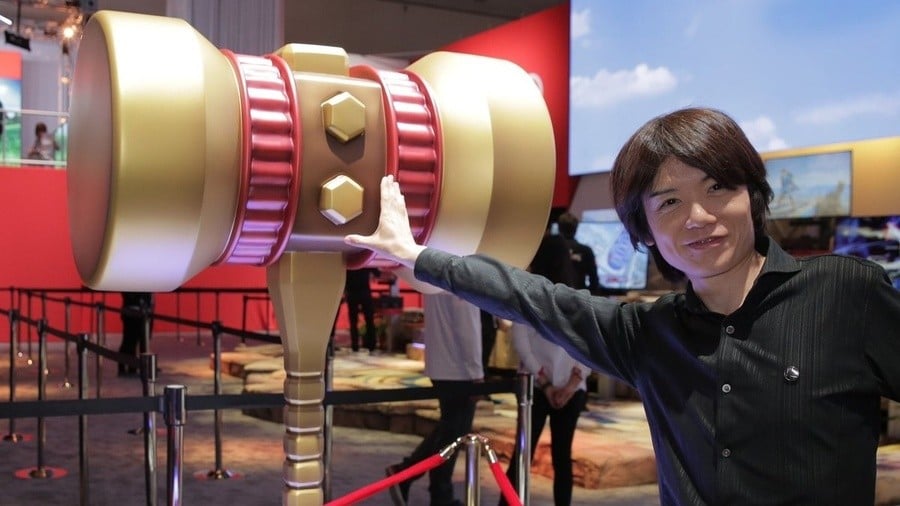 Earlier this week, Super Smash Bros. Ultimate director Masahiro Sakurai wrote about the new Switch release in Famitsu.
According to the translation - courtesy of Siliconera, Sakurai's thoughts about how the game should be played are still the same. His belief is there is no correct way to necessarily play Smash Bros. As for his views on the eSports scene, he's come to accept the way the game is played on a competitive level but noted how a lot of work had gone into the casual play style.
It's not all that surprising to hear his feelings about the professional scene are still the same. On previous occasions, Sakurai has stated how he's not concerned about the competitive aspects of the Smash Bros. series and even believes Nintendo's philosophy does not align with this type of gaming.
Speaking to The Guardian back in August, Sakurai revealed what he regularly thought about when watching professional Smash tournaments online:
"The one thing I always think is that, if only they used more different stages and items, there'd be a lot more variety in the gameplay."
In terms of how he's feeling about the series in general following the release of Ultimate, according to his latest column in Famitsu, he said he would always prioritise a new entry in the series if Nintendo was to approach him again, but obviously won't guarantee he'll be on the project forever.
In regards to how the series brings together Nintendo's all-star cast, Sakurai feels it has now evolved well beyond this - thanks to the larger roster featured in the latest game. These collaborations stem from the Spirit mode, which became an essential way of incorporating other franchises into the game.
What do you make of Sakurai's comments about the competitive Smash scene? Tell us below.
[source siliconera.com]