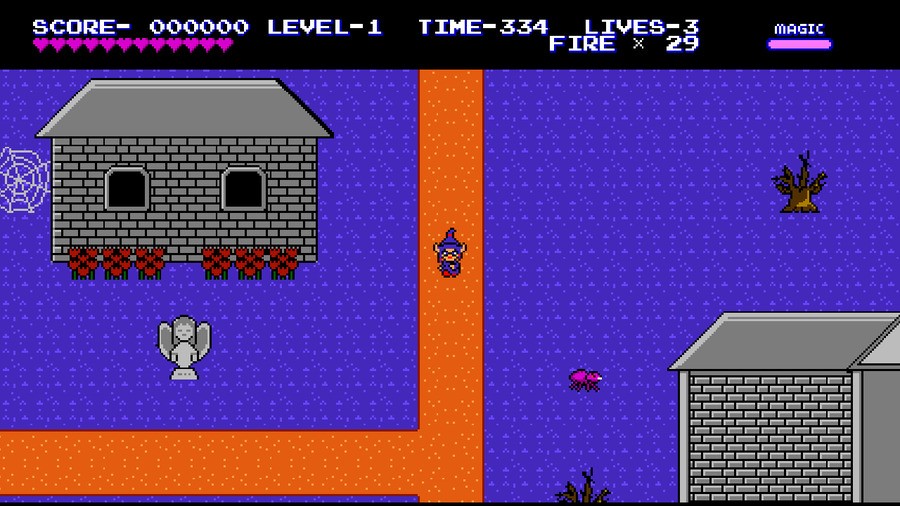 Indie developer Ultra Dolphin Revolution has revealed that it will be bringing a brand new game called Sinister Assistant exclusively to Wii U.
The game is described as a top-down adventure inspired by "8-bit games of the day". You play as Emuela, a master wizard who likes to give her enemies a chance by holding back her immense strength. The game sees Emuela going on a quest - although it's actually unclear why this quest is taking place - and she'll soon find herself encountering new enemies and dangerous creatures as she travels through different worlds.
No gameplay footage has been shared just yet, but we do have a collection of images for you to take a look at below.
The game is expected to release "later this fall" in North America, Europe, and Australia for $3.99 / € 3.99. If your Wii U has been gathering dust or quietly crying in a cupboard somewhere over the last few months, perhaps this is a good opportunity to boot it up once more?
Will you be giving this one a go? Would you like to give your Wii U one last exclusive game to play? Let us know below.