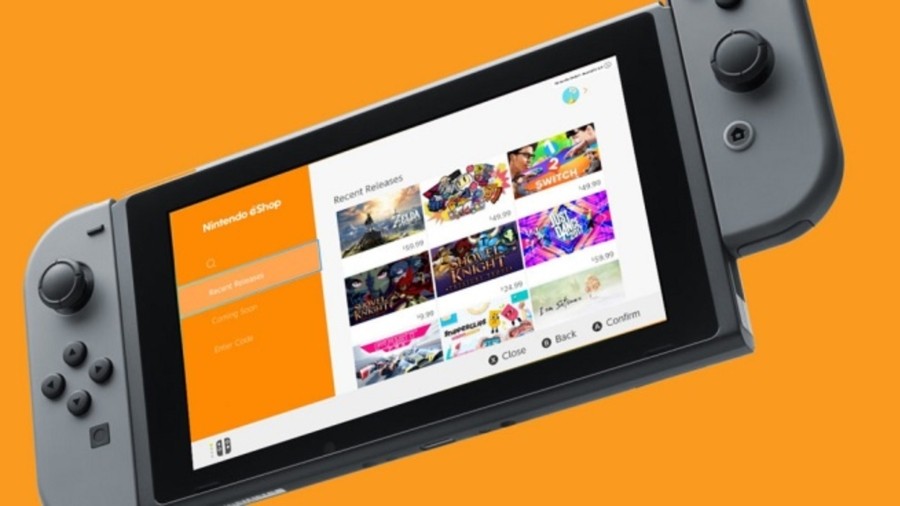 The Nintendo Switch eShop has just been hit with a new update, finally adding a selection of easy-to-access search filters which should help players to find brand new games.
The Switch eShop - and its frankly ridiculous approach to organisation and structure - has sparked countless comments from frustrated users over the past year and a half. With some weeks seeing around thirty new games arrive on the digital store, but with no real way to search through the now 1,300+ game library, it was becoming increasingly difficult to track down games that might appeal to your specific interests.
Now, though, hitting the 'Search' option in the top-left corner of the eShop brings up multiple, instantly visible options. You can still search by keyword - which is useful for typing in names of games you already know about - but the menu now allows you to quickly search by 'Genre', 'Price Range', 'Software with Demo Available', and 'Downloadable Content'.
We just clicked on the 'Genre' filter to give it a try, and doing so brings up a wonderful, alphabetic list of different genres, with a list of titles that fall under your chosen category now available for easy viewing. Available genre filters include Arcade, Action, Adventure, Fighting, Puzzle, Racing, RPG, Simulation, Sports, Shooter, Board Game, Strategy, First-Person Shooter, Education, Platformer, and more, so you'll definitely be able to track down some new favourite games.
'Price Range' is a similar affair, too, although it could definitely do with better options. As an example, the UK store currently only has '£27+', '£9 - £26.99', and 'under £8.99' categories.
Are you happy that this feature has finally found its way to the eShop? What do you think needs to arrive next? Oh, and before you ask, no - we still can't use different themes or folders...