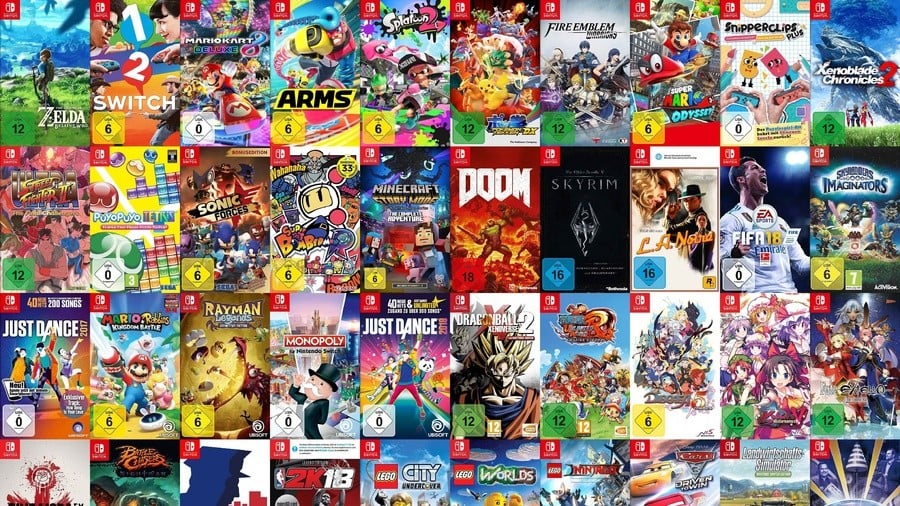 It has been revealed that the Nintendo Switch now has more than 1,300 games available for purchase, with over 500 software publishers working with Nintendo to make it happen.
It was just last week that the Japanese gaming giant shared a brand new trailer to celebrate the Switch's huge library, stating that the console was home to "over a thousand" games at the time. This more precise number has been provided by Nintendo president Shuntaro Furukawa as part of the company's Six Months Financial Results Briefing; you can see his full quote below.
As of October, there were over 500 software publishers selling software for Nintendo Switch, and worldwide more than 1,300 titles from these publishers available for purchase on Nintendo eShop. We plan to release a variety of titles from an increasing number of publishers going forward.
To be absolutely clear, this number combines all games available across all Nintendo eShop sites around the world - although games that appear in multiple regions have only been counted once. We've done the maths, and this staggeringly high figure suggests that the Switch has introduced around 15 new games per week on average since it first launched back in March 2017. Too many games, too little time.
How many games have you bought/played on Switch? Do you think this number will continue to rise at a similar pace for years to come? Share your thoughts with us below.
[source nintendo.co.jp]