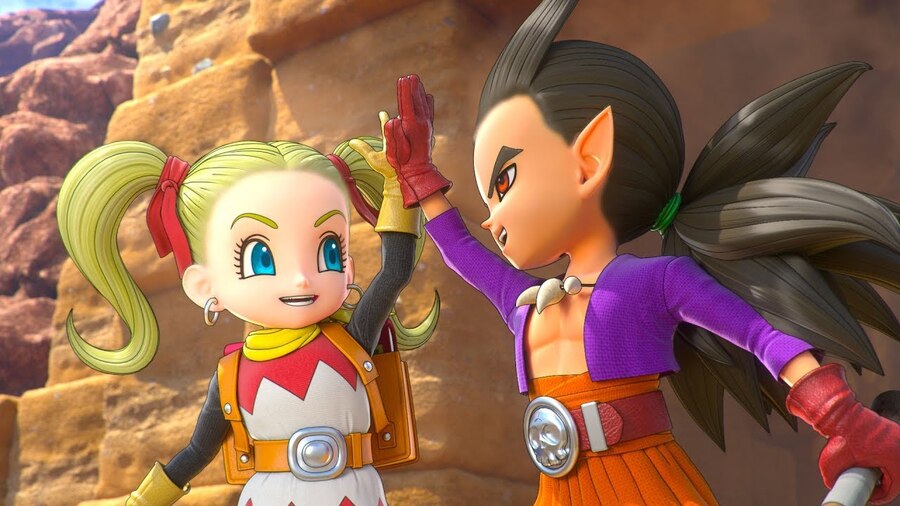 While we're still to find out when the game will actually be launching in the west, more and more details are slowly but surely being shared about Dragon Quest Builders 2. A recent interview in Famitsu magazine has continued this trend, revealing that the game will feature cross-platform elements.
Those elements mostly come in the form of the new game's Bulletin Board system, which allows you to share screenshots and blueprints for building designs with other users. Rather than being restricted to each individual console, the Bulletin will be updated simultaneously across both PS4 and Switch. In the interview, the developers state that "you can also use islands made from both hardware too".
Elsewhere, the interview reveals how series creator Yuji Horii helped in setting the vision for the title overall, with a focus on sticking true to the original being key to development.
"When we couldn't decide on how to make Dragon Quest Builders 2, it was Yuji Horii who told me 'Players that liked the first game will purchase 2 so you can't change its foundation, if it comes out as something else they'll be let down,' and that really cleared up my troubles. From that day onward, we went with a powered up version of the first game. Up until then it was really rough."
Of course, we recently learned a little more about the game's multiplayer aspect too, with up to four players able to work together to gather, craft and build much quicker. Early signs are suggesting that this sequel will be a rather hefty step up from the original; we'll have to wait until we can get our hands on it to know for sure.
Dragon Quest Builders 2 is still set for release in Japan on 20th December; other regions are expected to receive the game in 2019.
Are you excited for this one?
[source siliconera.com, via ryokutya2089.com]