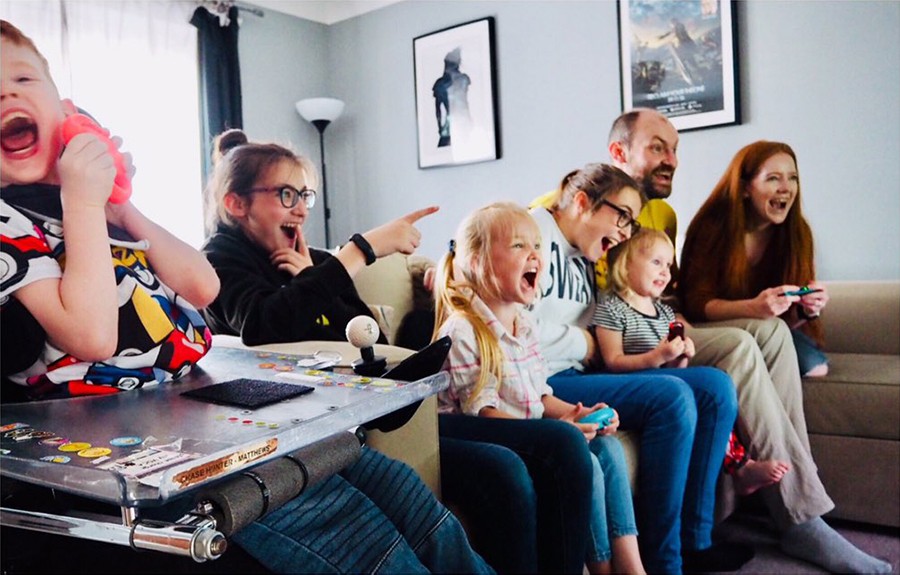 Last month, Nintendo UK launched a competition in partnership with Gamer Network to celebrate the release of Super Mario Party on Nintendo Switch. They invited fans to submit photos of themselves having a party with their friends and Nintendo Switch using the hashtag #MySwitchParty.
The winning entry would receive a Nintendo Switch and a copy of Super Mario Party from the Nintendo Official UK Store. Obviously, this competition was only open to residents here in the UK.
And the winner is...
Congratulations to Nikki and her family, who were selected by the Nintendo Official UK Store as the winner.
Other parties we'd like to be invited to...
We had a good rummage through the other entries and picked out some of our favourites, all deserving to be featured here alongside the aforementioned winner.
https://twitter.com/alphavanilla/status/1059510027969613824?hide_thread=true
---
We hope that everyone has been enjoying Super Mario Party as much as we have, with Christmas just around the corner maybe it's time to get your own party plans together? Just please don't forget to invite us in the comments below.
[source gamernetworkswitchparty.com]