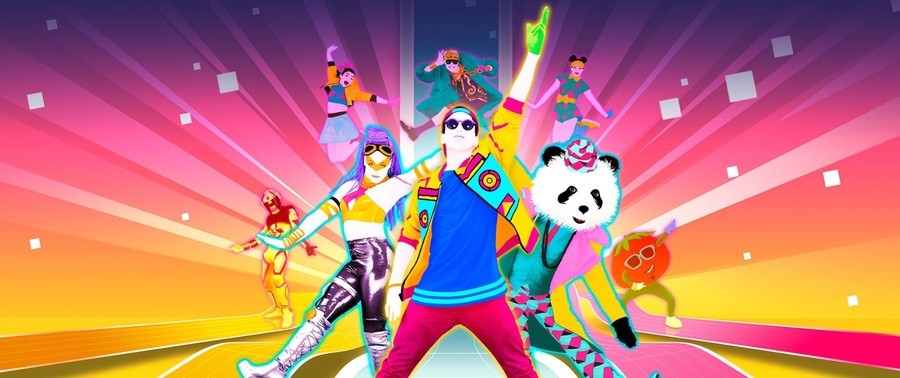 This year's Ubisoft conference at E3 revealed Just Dance 2019 was on its way to the Wii and Wii U. Despite the success of the Switch, the older Nintendo systems have remained relevant enough for the French publisher to continue releasing its latest entries in the series on.
While it's been a good run for these systems over the years, Ubisoft might finally be winding down the Just Dance series on each of these platforms. On the 19th November, it will be shutting down the online services on its end for the Wii versions of Just Dance 2018, 2017, 2016, 2015 and 2014. According to the list, the services will also end for Just Dance 2015 and 2014 on the Wii U.
This is what Ubisoft support had to say about the closure of its older Just Dance services:
We are constantly assessing what's needed to deliver the best possible online services for Ubisoft's customers. Shutting the services for some older games with smaller online audiences is a necessary part of this process, since it allows our IT and service staff to better focus on delivering great online experiences to the vast majority of customers who are playing newer, more popular titles. Still, we don't take the decision to retire services for older Ubisoft games lightly, and we understand some of you may be disappointed by this news. We are happy to have fans that are as committed as you have been to these brands and titles, and we hope that you'll find more recent or upcoming Ubisoft games which you can be equally as passionate about. Thank you for your understanding and your support.
Here are the specifics:
1. The multiplayer online services for the title will be shut down but the solo features will remain available.
2. Any In-game News and Player Stats services will be shut down.*
3. For Uplay-enabled games:*
The Uplay service will no longer be available for the game on consoles.
Units (Uplay currency) and Actions for the game will be disabled, meaning you will no longer be able to earn Units by completing Actions for the game.
Rewards will be disabled in-game, meaning that you can still unlock them, but you will not receive them. If you unlock them after the closure of the online service for the game, please feel free to contact our Customer Support team to be refunded.
4. The ULC will be disabled, meaning that you will no longer be able to unlock them. On PC, even if you have redeemed them, the ULC will no longer be available. On consoles, the ULC will be available until you decide to reset your saved game files.*
5. Players having in-game currency should use it within the 60 days period. There won't be any refund on unused in-game currency.*
---
The end of these services for certain entries certainly raises questions about how long the series, in general, will hang around on older platforms. Nintendo officially ended the Wi-Fi service for Wii in 2014 and the Wii Shop will go offline on 30th January 2019.
Do you think we'll see the next Just Dance release will make it across to the Wii and Wii U? Do you know anyone who still plays Just Dance on either the Wii or Wii U? Tell us in the comments.
[source forums.ubi.com, via reddit.com]