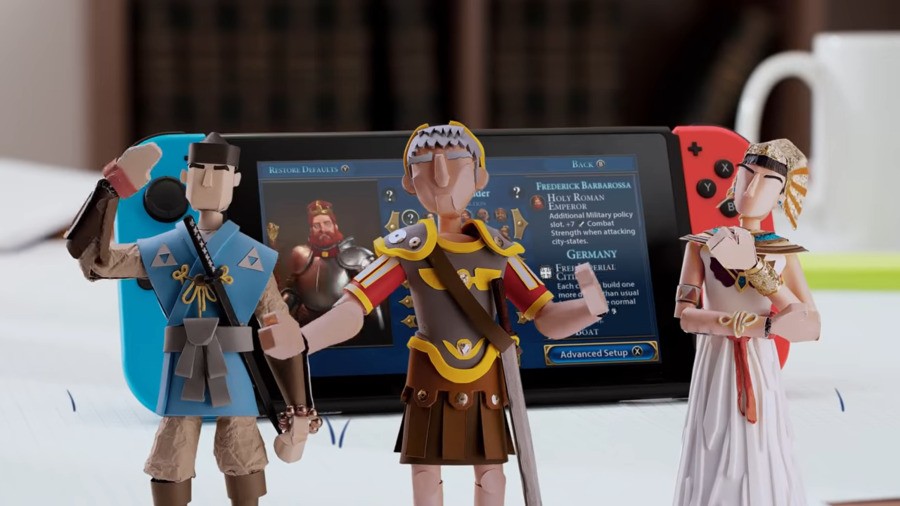 A turn-based game like Civilization VI doesn't show up on a video game console every day. The Switch is, in fact, the first console - or at least hybrid system - this 2016 title has been released on. To make the overall experience easier, the game's official Twitter account has confirmed touch controls will be supported in handheld mode.
Whether you have played something like this before or not, Nintendo and Firaxis have released a helpful video about how to start a game in Civilization VI. The first episode talks about selecting a leader - who will be the mighty ruler of your empire which you must build over time. Take a look below:
The next episode promises to detail how the turn-based part of the game works. Civilization VI arrives on the Nintendo Switch on 16th November. Will you be picking it up on release?
[source youtu.be]