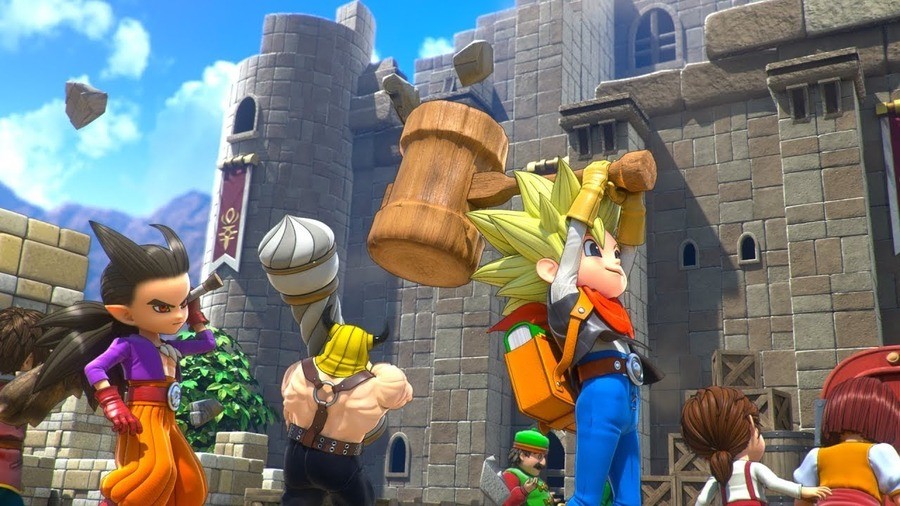 Although the west only received Dragon Quest Builders on the Nintendo Switch at this start of this year, Square Enix is already well into the development cycle of Dragon Quest Builders 2.
At a recent Japanese event, producer Noriyoshi Fujimoto revealed the team would start work on a demo for the sequel, once the full version of the game had been completed. The demo will reportedly be made available prior to the game's launch. While there's no release date for the test try just yet, the game itself arrives in Japan on 20th December.
If you're eager to get your hands on the demo while you hold out for the full game's 2019 local release, you'll need a Japanese Nintendo account. Square Enix also released a very generous demo for the original Dragon Quest Builders game (in both Japanese and English), which is available on the eShop right now if you're curious to see what all the fuss is about and for some reason missed it the first time around. It's basically Minecraft crossed with the Dragon Quest series. You can read more about it in our review.
In addition to the demo announcement, Square Enix showed a new island area in the sequel. Footage of this location starts at the 27-minute mark in the video below.
Did you play the original Dragon Quest Builders on Switch, or have you been holding out for the sequel since it was announced? Did you play the original game's demo? Are you glad to hear you'll be able to test the sequel out prior to the game's release? Tell us below.
[source gematsu.com]