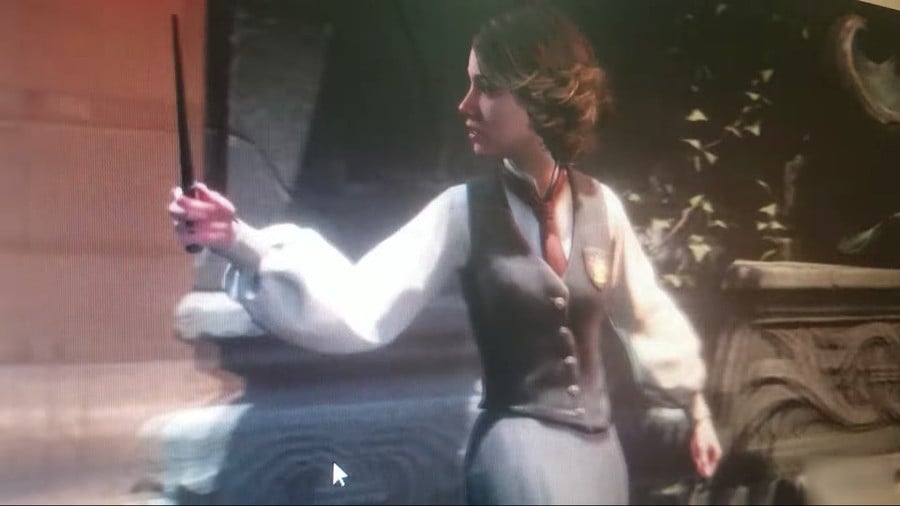 A video has surfaced online which appears to show an unreleased Harry Potter RPG set to release on consoles.
The game is reportedly a third-person, open-world RPG which centres around a character who has earned a late acceptance into the famous Hogwarts school. You play as a new fifth-year student, with strange events materialising at the school soon after your arrival; together with Professor Elezar Fig, you must set off on a journey through familiar Harry Potter locations - as well as some new, never-before-seen areas - to discover the mysteries behind these events.
This information comes directly from the video's uploader, RastaPasta, who has shared the details of the game's events in the YouTube video's description. A Reddit user under the name VapeThisBro claims to be the person behind the video, stating that they managed to sneak the off-screen footage during a focus group at Warner Bros.
You can check out the video for yourself below.
It's worth noting that the visuals appear to be at PS4/Xbox One standard, and you can just make out Xbox controller buttons being displayed at the top left of the screen for command inputs. Naturally, it's unknown whether this game will end up on Switch or not, but we imagine that the footage shown here may not accurately represent what a Switch build might look like.
We've actually known that Warner Bros. has been making a British-themed 'AAA' RPG for a while now, with a job advertisement giving the game away last year. The job was actually for Avalanche Software, a studio owned by Warner Bros., and - as you may be aware - Warner Bros. owns the licence for the Harry Potter franchise. This Harry Potter RPG is also reportedly set within the 19th Century, which just so happens to be slightly before the events of the recent Fantastic Beasts series of films.
As ever, we encourage you to wait for official confirmation before believing this to be 100% true, but the signs certainly point towards its authenticity. Would you like to see an open-world Harry Potter adventure on Switch? Let us know below.
[source youtube.com]