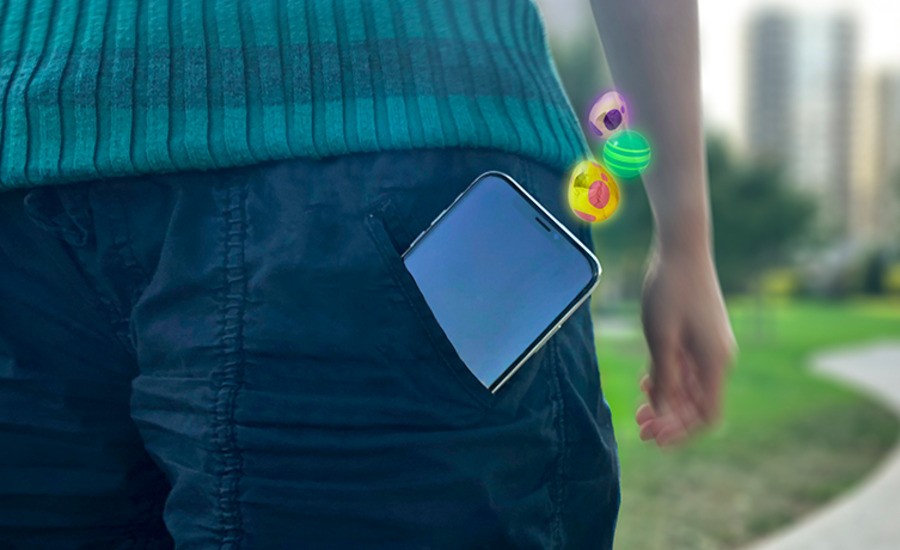 The appeal of Pokémon GO might be lost of some people, but few can argue that the smartphone game has had a positive effect on the health of many people. With so much of the game based around walking and getting out and about, it should come as no surprise to learn that many players have used monster hunting as an excuse to get outside and get some much-needed exercise.
According to Niantic, the studio behind Pokémon GO, a recent international survey of nearly 2,000 players found that 70 percent felt that the game had motivated them to walk more than they would normally, while 64 percent said that playing the game motivated them to leave the house and head out into the wild. On top of that, 47 percent indicated that they felt their physical activity level had increased since they started playing the game.
However, one limiting factor to all of this is that unless you use a Pokémon GO Plus accessory (or a third-party substitute), then you have to have your phone in your hand with the game running to turn your real-world steps into virtual rewards - but that changes today.
Niantic has just announced Adventure Sync, a new platform which will turn all of the steps recorded by your smartphone or fitness tracker into data that Pokémon GO can use and reward you for:
Today, we're excited to introduce Adventure Sync, a new Niantic Real World Platform gameplay system that will give our players even more reasons to get outside, explore the world and lead more active lifestyles. Adventure Sync, which is first being implemented in Pokémon GO, gives players the ability to record their steps with just the phone in their pockets. This key feature unlocks a wide variety of gameplay opportunities on the Niantic Real World Platform, serving as an efficient and phone-friendly high-engagement tool that inspires players to head out into their local communities. We're looking forward to finding new and exciting ways to implement it in our other games in the future.
The new gameplay system will sync in the background with iOS HealthKit and Android Google Fit, and give players access to a weekly summary that highlights distance traveled on foot and other stats, including calories burned or steps counted, if their device makes those available. The Adventure Sync system will begin to roll out to Trainers worldwide soon.

Adventure Sync will give Trainers the option to apply their activity and movement during their morning commutes, strolls about town on lunch or evening jogs back to Pokémon GO for some big rewards. While Trainers will be rewarded regularly in Candy found by Buddy Pokémon or Eggs hatching more efficiently, they will also be able to participate in weekly milestones for walking that will reward them for their hard work.
Obviously, you'll still need to use the game itself to perform actions like catching monsters and raiding gyms, but this new system will at least allow you to benefit from those long walks when you take which don't involve staring at your phone's screen - and that's a good thing in our book.
Let us know if you've been granted access to Adventure Sync by posting a comment below, and also tell us what you make of this new system.
[source nianticlabs.com]