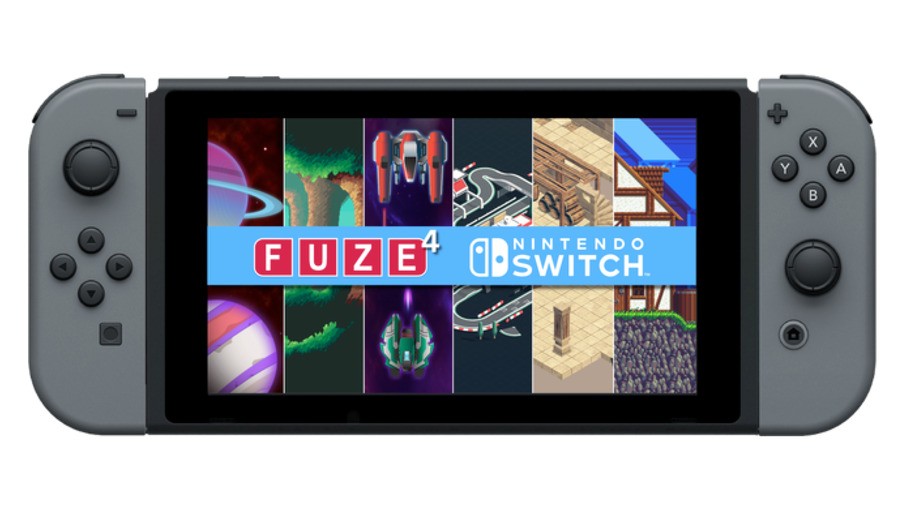 FUZE Technologies Ltd has revealed that its upcoming FUZE4 Nintendo Switch platform will be officially launching on the console in April next year.
It's been quite a while since we last heard about FUZE4 Nintendo Switch - we actually received our last batch of information in January - but the team behind the tool has been working solidly around the clock to produce an environment which they hope "is easy to use and accessible to all".
The software is said to be reminiscent of original BASIC, but revitalised and redesigned to align itself with modern coding languages like Python, Java, and C++. It has been designed with simple and intuitive commands to give beginners an easy route in, while also being powerful enough to write "stunning quality games and apps" in both 2D and 3D. If you're wanting to really learn about the ins and outs of game coding, this could be a great opportunity to spruce up your programming ability.
It comes with thousands of visual game assets (such as furniture, castles, and character designs), and hundreds of music tracks and sound effects so that you can create a variety of projects of different genres. There's also an image editor, which allows the creation of your own graphics; a tilesheet editor, which makes the creation of platform levels and interactive backgrounds easier; and you can even write your own music and sound effects by using code.
Jon Silvera, Managing Director of FUZE, has said the following:
"Whilst we had planned for a before Christmas launch, we have decided to focus on the 1st April 2019. We want to give ourselves as much time to make F4NS as good as we know it can be, and this extra time will allow us to ensure the best quality and stability. As a small yet ambitious team, we are very much looking forward to releasing F4NS at a time when we know it is the best we can make it. We want to thank everyone for their support and patience – we promise it will be worth the wait!"
If you like the sound of this but feel intimidated at the very thought of getting started, you'll be happy to know that there are over 20 tutorials provided, alongside breakdowns and explanations of classic game designs. The software will retail for £29.99 when it launches on April 1st (and no, this isn't an early April Fool's joke!).
Do you like the sound of this? Would you like to learn how to code your own games? Feel fee to share your thoughts on this one in the comments below.