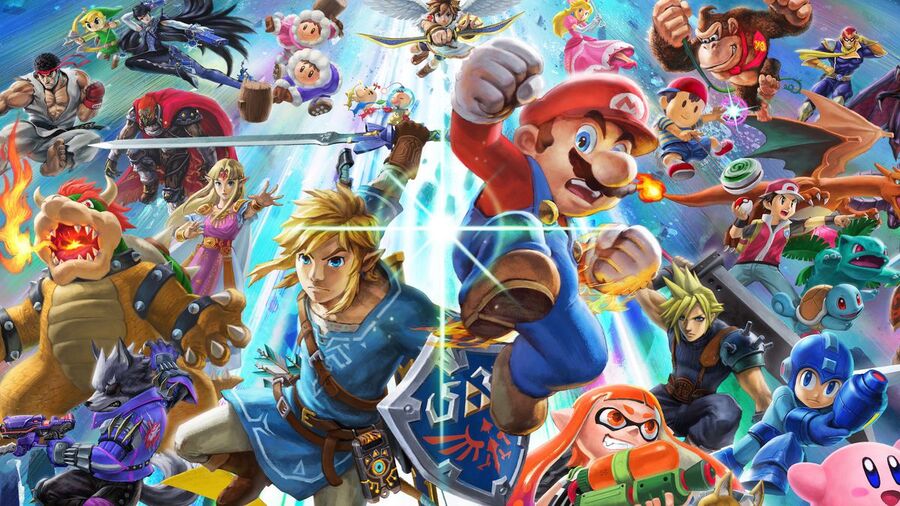 Super Smash Bros. Ultimate doesn't launch until December 7th, but a hardware bundle has just sold on eBay for a cool $1,095, which means that somebody out there is more than ready for the release.
Seller Whoyle08's auction - along with loads of images which attest to its apparent legitimacy - ended today, with the winning bid coming in at well over the standard asking price for the console.
The catch here is that there's a download code included in the box and not the physical game, so the winner won't even be able to play Smash until review codes are issued to the press and media, which would be some time away yet. At least they have the rather natty Smash Bros. hardware - which includes a special Joy-Con and dock design - to keep them company until then.
How did the seller get this bundle so early? Well, units will obviously be in production now ahead of launch, and there's a chance this is either a sample or even a unit intended for distribution among the games media. Or, it could be an elaborate hoax - given how talented and skilled some of these pranksters are, it's important to not rule out that possibility.
Let us know your thoughts on this super-early bundle purchase by leaving a comment below. Would you have exchanged over $1,000 just for a fancy console design that in a few month's time is effectively going to be worth considerably less?
[source gonintendo.com, via twitter.com, ebay.com]