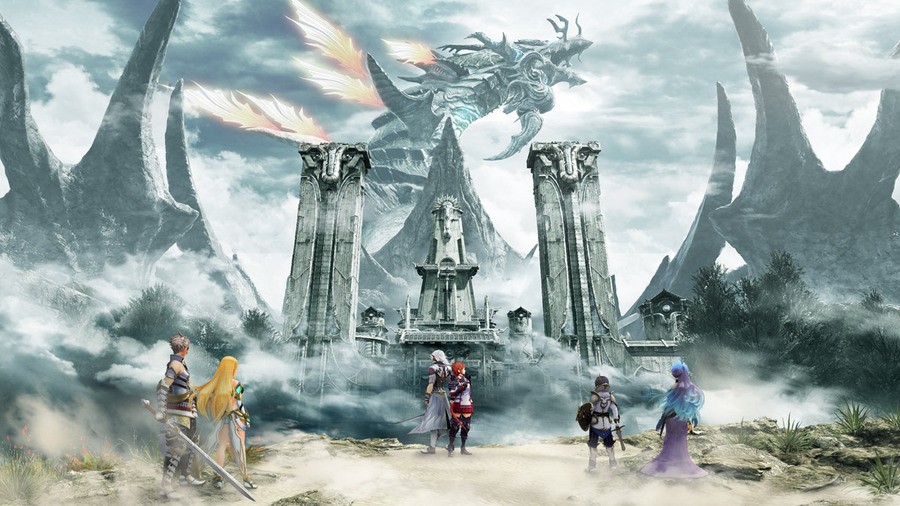 Octopath Traveler might be the most popular JRPG released on the Nintendo Switch in recent times, but that doesn't mean other games within the genre haven't been performing. Monolith Soft Executive Director Tetsuya Takahashi has revealed Xenoblade Chronicles 2 and the game's DLC, Torna - The Golden Country, have both surpassed the company's expectations. Speaking to US Gamer via a phone interview, Takahashi had the following to say about the game's market performance:
From a sales perspective, I have to say Xenoblade Chronicles 2 exceeded my expectations…We really saw more people pick the game up and experience it in the North American and European territories than we thought would do so...It's still early days for the Torna DLC, but from what we've seen in Japan, the sales of the Torna DLC are exceeding our expectations as well
While Takahashi wasn't willing to provide any concrete details about the future of the series, he did say the new entries could take a different direction - a bit like how the Wii U entry Xenoblade Chronicles X adopted a harder sci-fi setting with mechs and planet exploration.
I'm someone who gets bored of whatever it was I did last…If the [Xenoblade Chronicles] series continues, you just might see it take a third option. It might go down a path it hasn't gone down before.
Did you pick up Xenoblade Chronicles 2 on release? Have you bought the new DLC for the game yet? Would you like to see a third entry? Tell us in the comments below.
[source usgamer.net]