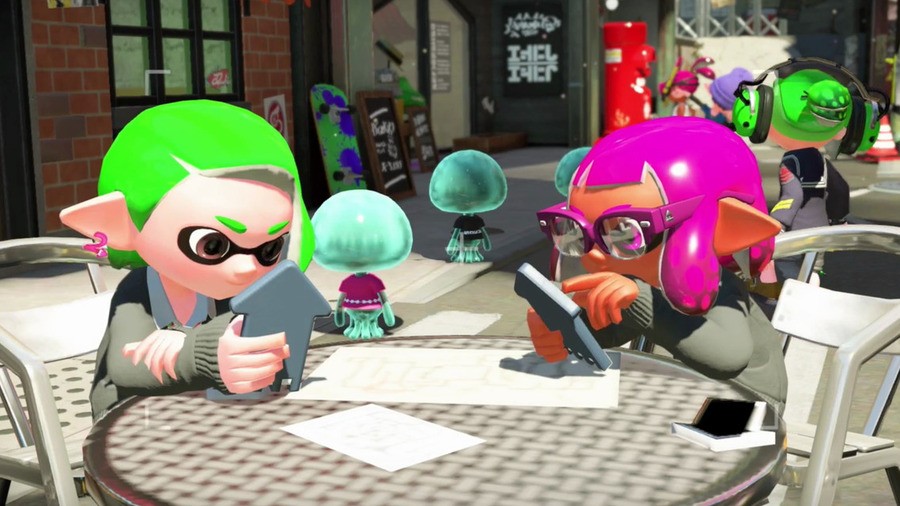 The Nintendo Switch Online smartphone app, which - until now - has been pretty much useless unless you're a keen Splatoon 2 player, has finally been updated to support more titles.
Thanks to the introduction of Nintendo's new online service on Switch, it appears that everything is now receiving a much-needed boost in terms of features. Previously, the smartphone app could only support voice chat for Splatoon 2, with that very same game being the only one to include 'game-specific services'.
Everyone's favourite squid-shooter is still the only game to have its own section within the app at the moment, but you can now chat to your friends while playing the new Nintendo Entertainment System software, Mario Tennis Aces, ARMS, and Mario Kart 8 Deluxe.
Some of the games themselves have also received updates to accommodate these changes, as well as securing some new features of their own. Mario Kart 8 Deluxe, for example, has been updated to work with the app and also the recently released Nintendo Labo Vehicle Kit.
The whole thing still seems unnecessarily complicated - and many would no doubt prefer to simply chat through the console itself - but if the app starts to include more game-specific features then it could go on to be something more impressive. We'll have to wait and see how the app develops now that the new online service is in action.
Will you be jumping into some online games with your friends using the app? Or do you still use other services to voice chat when playing your favourite titles? Let us know below.