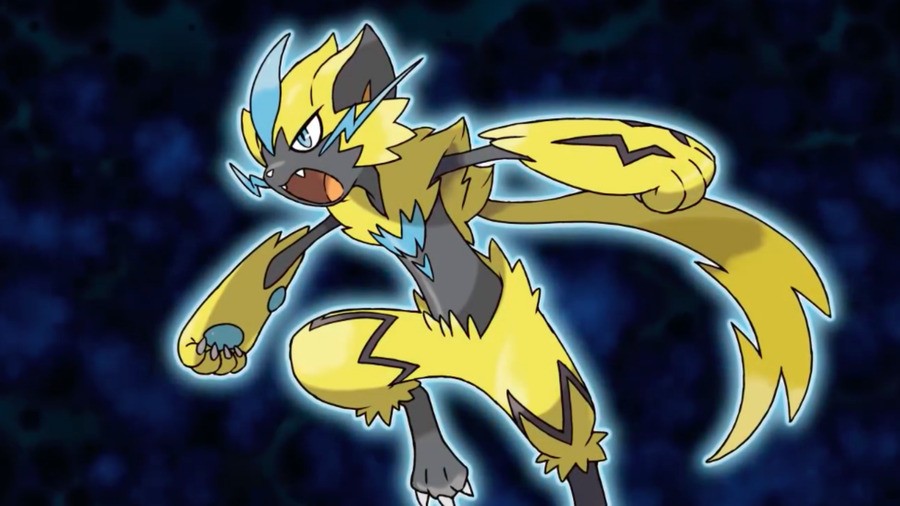 The Pokémon Company International has revealed that Zeraora, a mythical Pokémon that just so happens to be the final entry in the Pokédex at present, will soon be made available to western players in Pokémon Ultra Sun and Ultra Moon.
The announcement comes alongside a new Pokémon Trading Card Game expansion, Sun & Moon - Lost Thunder, which is set to be available this November. The Pokémon will be distributed as part of the recent 'Year of Legendary Pokémon' celebrations, and will be available to add your team from 1st October - 15th November.
Further details regarding the distribution are still to be announced, although it will likely follow in the footsteps of the previous legendary Pokémon giveaways which have been presented to players through the games' Mystery Gift functionality online, or via codes obtainable at GAME, GameStop, and Best Buy stores. When you do finally get your hands on this elusive 'mon, you can expect to find its stats to be as follows:
Level: 50
Moves: Plasma Fists, Thunder Punch, Close Combat, Thunder
Ability: Volt Absorb
Held Item: Air Balloon
Will you be grabbing this final Pokémon for your Pokédex? Let us know if you're still catching 'em all with a comment below.