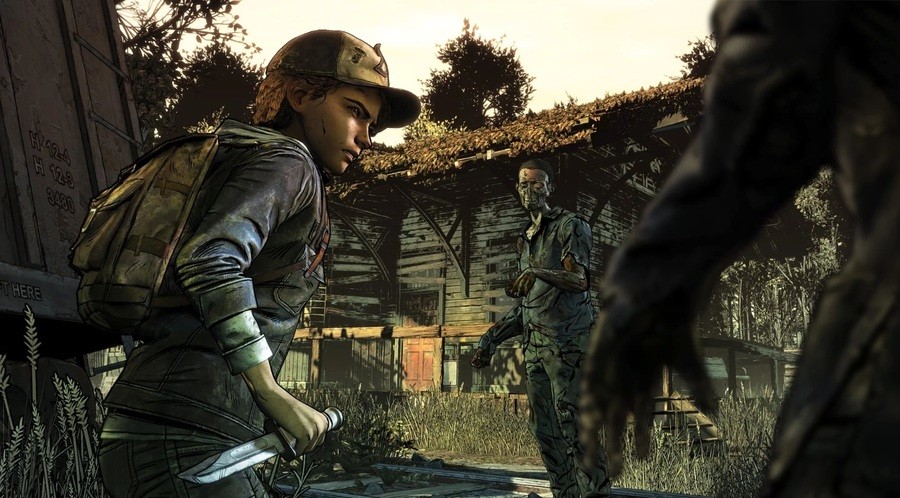 Telltale Games hasn't entirely closed up. Although it dismissed hundreds of staff last week, there are still 25 people who have stayed on to fulfill contractual obligations linked to a Minecraft: Story Mode project for Netflix.
Other series like The Walking Dead and a potential second season of The Wolf Among Us have reportedly been axed completely. Clem's voice actor yesterday said she - like fans - had no idea what was currently going on behind the scenes and at the time seemingly reconfirmed the latest TWD series would come to an abrupt end at the second episode.
Telltale has now provided an update about the final season of The Walking Dead on its official Twitter page - suggesting it might have been thrown a lifeline:
Hi everyone, we have a Walking Dead update for you. Multiple potential partners have stepped forward to express interest in helping to see The Final Season through to completion.
The company wasn't willing to make any promises, but did explain what could potentially happen if a partner was to step in and save the day:
While we can't make any promises today, we are actively working towards a solution that will allow episodes 3 and 4 to be completed and released in some form. In the meantime, episode 2 will release tomorrow across all platforms as planned.
The message ended with Telltale saying it would get back to fans about their other concerns:
We hope to have answers for your other questions soon.
Are you one of the many people hoping to see the final season of The Walking Dead saved? Do you think Telltale will be able to come up with a solution? Tell us in the comments below.
[source twitter.com]