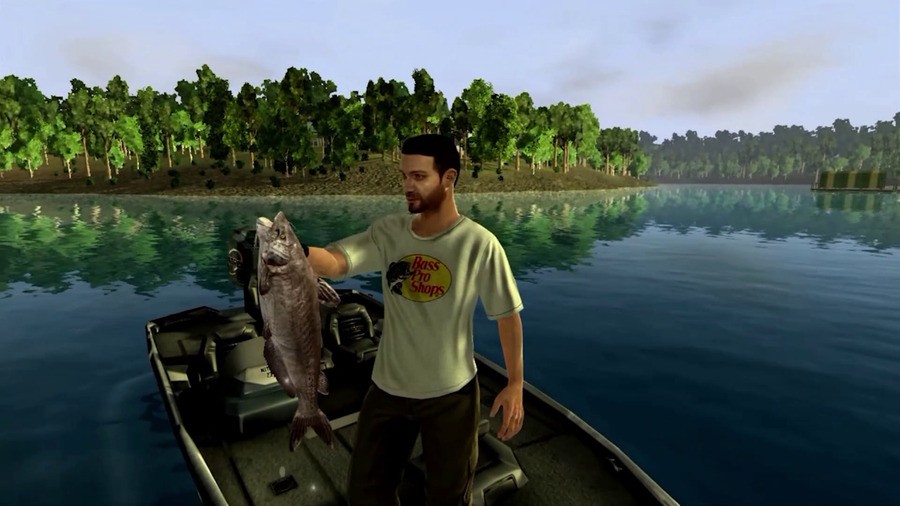 If you like hunting and fishing, this one's definitely for you. New trailers for Cabela's The Hunt: Championship Edition and Bass Pro Shops The Strike: Championship Edition have just dropped, showing off their gameplay and the additional peripherals you'll be able to snag for each one.
You can check out these new trailers, and learn a little more about each one, below.
Cabela's The Hunt: Championship Edition
This one has you hunting like a pro, either using the Switch's motion controls or with the "authentic Bullseye Pro game rifle peripheral". You can check out a list of features for this one below.
- Multiple modes allow players to jump in or play for hours at higher difficulty levels. Cabela's: the hunt offers modes for Casual & dedicated players – quick hunt, Season hunt & Cabela's challenges
- Adding authenticity, once the Hunter finds the target, many factors come into play before pulling the trigger: range, scent, stalking ability, and more
- Players' arsenal includes rifles, shotguns, side arms, & bows as well as a variety of calls, scents, blind, decoys, scopes, an ATV, & state-of-the-art gps mapping Technology to Aid in their hunt
- Hunters will have ten beautiful realistic expansive environments to explore, each filled with a variety of Prey, dangerous animals, hidden landmarks, and fun quick-action missions
- Hunting locations: Washington, Georgia, Wyoming, Maine, Missouri, new Mexico, Minnesota, Florida, Alberta, Alaska
Bass Pro Shops The Strike: Championship Edition
In a similar fashion, this one allows you to go fishing either with motion controls or a fishing rod peripheral known as the "Power Cast Rod & Reel Peripheral".
- All Gamer Appeal: four modes of entertaining and competitive gameplay. In Career Mode gamers will need to understand the equipment, topography of the lakes, and specific fish behaviors in order to succeed. Players will be guided by the true rules of tournament bass fishing just like they would if they were fishing in real life. With two social arcade games - Boat Racing and Casting Challenge - The Strike is perfect for quick and friendly competitions with up to 4 players.
- Amazing lakes Ten of North America's greatest lakes are realistically depicted, so players can recognize key landmarks and find their favorite fishing spots.
- Statistics The Strike tracks players' fishing data, ranging from the number of successful casts to the most popular lure. The game also tracks the total weight of each species of fish caught and individual lake totals, tournaments won, etc.
- Online Leaderboards Players will be able to post their fishing stats to online leader boards for the world to see their results.
Both games arrive on Switch on 23rd October, each coming with a suggested retail price of $49.99 (peripherals included).
Are either of these games for you? Tell us below.