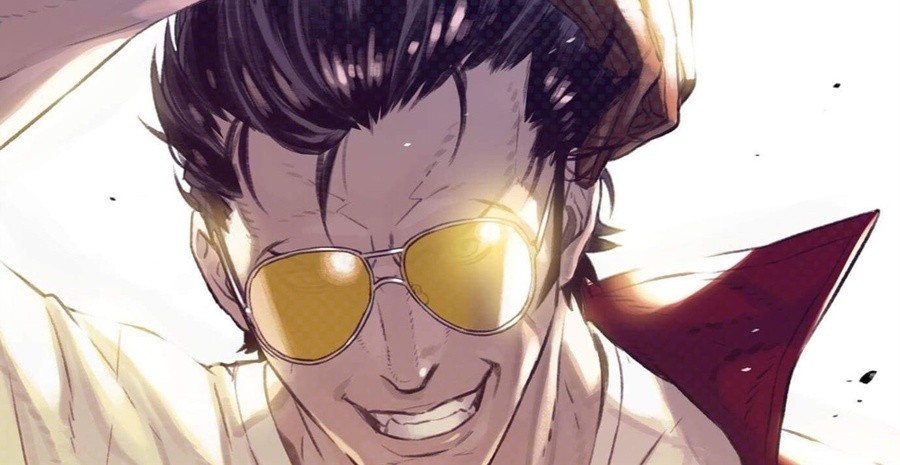 We know Goichi "Suda51" Suda is currently focused on the upcoming Grasshopper Manufacture release Travis Strikes Again: No More Heroes for the Switch, but that doesn't mean he's forgotten about the first two entries in the mainline series.
In a recently published video interview with Nintendeal dating back to this year's PAX West, Suda51 explained he had ignited conversations with the Japanese publisher Marvelous about re-releasing the original No More Heroes and its sequel Desperate Struggle on the Switch - similarly to how the first and second Bayonetta games got a compilation release. Here's exactly what he had to say:
Yeah, I'd love to be able to do that, and actually I'm talking with Marvelous to be able to realize that... since as you know, Bayonetta got the 1 and 2 compilation... using that as an example... [I would] love to be able to do the very same thing.
Apart from reviving the original games, Suda has previously said he would like to eventually move forward with the series and develop No More Heroes 3. It's just a matter of finishing the current project, which he assures fans is definitely not the end of the series.
All of these recent comments provided by the one and only Suda51 sound rather promising. Hopefully, Travis Strikes Again is the first of many No More Heroes games to be released on the Switch.
Would you like to see the original No More Heroe games from the Wii era released on Nintendo's latest system? Let us know in the comments.
[source gonintendo.com]