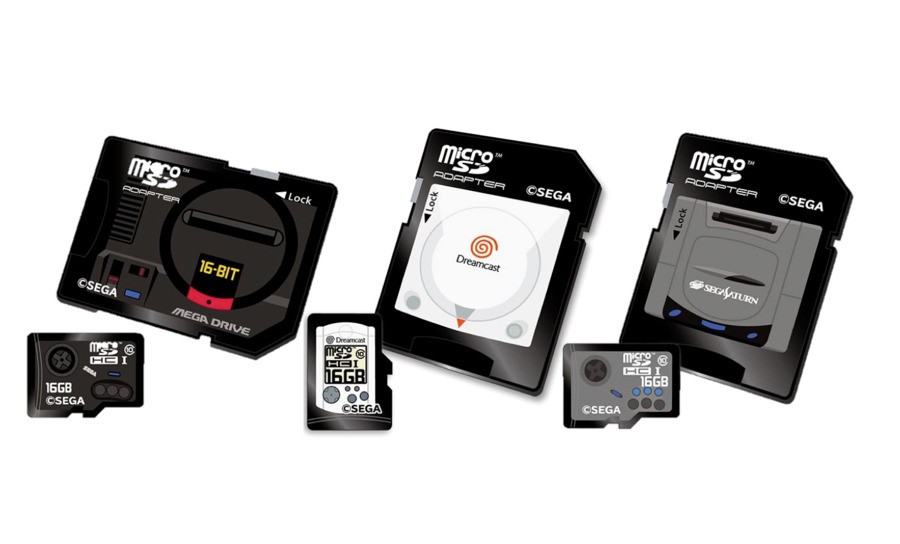 To celebrate the 30th anniversary of the Mega Drive and the 20th anniversary of the Dreamcast, a new collection of Sega-inspired microSD cards are set to hit Japan (with international shipping options).
As you can see, designs for the Mega Drive, Dreamcast, and Sega Saturn are available, with each card taking on the appearance of its respective system. In a way, getting one of these would make us sad that you hardly ever see your SD card tucked away inside your Switch console, but at least you'll know just how pretty it looks while it's working away.
Only 16GB versions of each card are available - so these might serve better as a bit of a novelty item rather than something to store your entire collection - and are priced at 1980 yen (approx. £13.60 / $17.70) before shipping. You can grab these from the official Sega online store or Yodobashi Camera in Japan, or from Amazon Japan if you're looking for international shipping options.
All cards are scheduled for release on 29th October, with pre-orders going live today.
Are you tempted by these? Or will you be sticking with your super-fancy 512GB giant SD card? Let us know below, and feel free to check out 'Best Micro SD Cards For Nintendo Switch' guide for buying advice and lots of purchase options.
[source inside-games.jp]