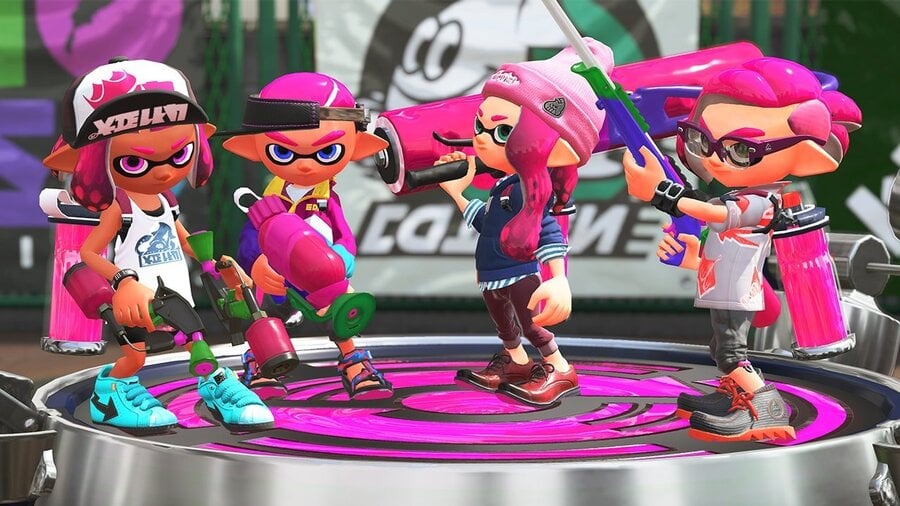 Earlier this week, we shared the news that Nintendo had revealed "the last new stage" being added to Splatoon 2. It turns out that this new stage will be with us very soon indeed as part of a new, incoming update.
On 2nd October in North America, and 3rd October in Europe and Japan, Version 4.1.0 will introduce Skipper Pavilion, the final new stage set to be included in the game. It will also add new weapons from the Kensa Collection, featuring new Sub and Special weapons, as well as some new music tracks for you to bop along to as you splat those Inklings into oblivion.
A new special weapon has also recently been revealed, with a lovely little addition which is sure to get the Splatoon community instantly on side. The Booyah Bomb can essentially be charged up before being thrown to cause an explosion, but this charge can be performed faster by sending out the "Booyah!" command. In addition to charging up your weapon, your teammates can also shout "Booyah!" to fill up their special gauges so everyone can get involved.
Have you been playing Splatoon 2 online since the recent Nintendo Switch Online service launch? Will you be checking out the latest goodies when they arrive next week? Let us know below.
[source perfectly-nintendo.com]