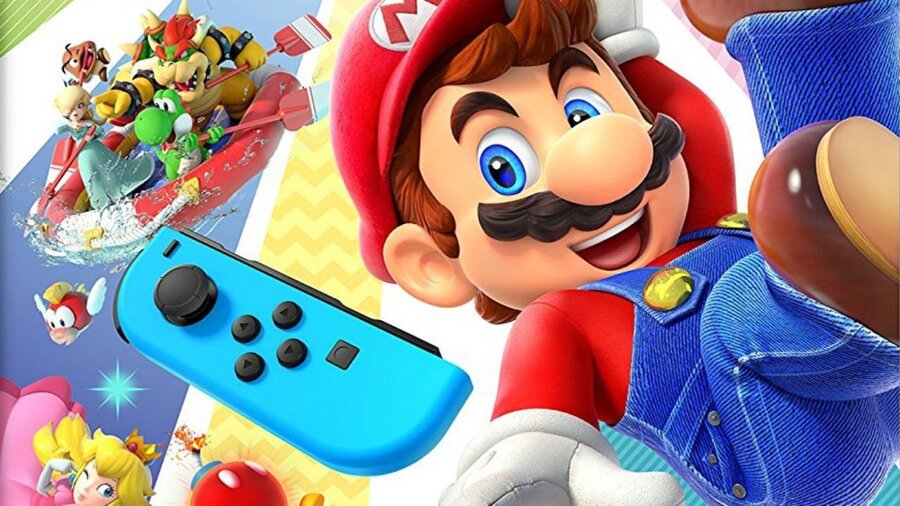 It would appear that someone recently managed to get their hands on an early copy of Super Mario Party for Nintendo Switch, immediately jumping onto eBay and selling it for $7,100. Where to begin?
Yes, despite the game not being out until 5th October, one lucky person claimed to have found a working cartridge for the game sitting near an airport. On their eBay listing - which has now ended and is unavailable to view properly - the person describes the cartridge as being "in decent shape", noting that it is "slightly damaged" but works just fine.
To prove that the cartridge is indeed real, the eBay seller shared a series of videos to show the cartridge being used. As you can see, the user appears to be using a Joy-Con to move characters in the game, suggesting that the cartridge is working as described.
As mentioned above, the listing went on to generate a whopping $7,100, with 81 bids taking place to reach that total. We're just as intrigued as the next person on how the cartridge ended up in an airport (interestingly, the seller's location was listed as Seattle, Washington - which isn't too far away from Nintendo of America's Redmond HQ) but we can't see why anyone would pay such a substantial sum for a game which is officially out in just ten days.
Either way, we hope the buyer is happy with their purchase and that they don't decide to spoil everything about the game online before release. Now then, Team Nintendo Life is just heading out to our local airport for... reasons.
[source youtube.com, via nintendosoup.com]