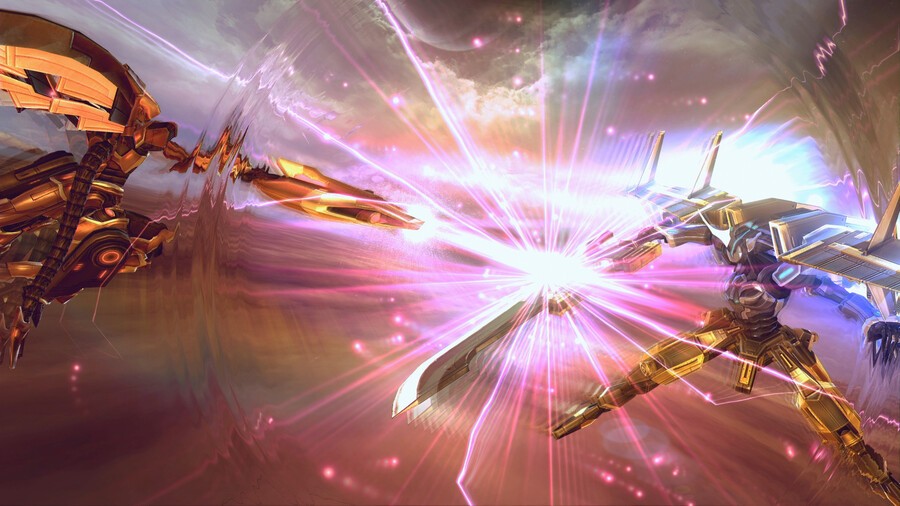 The shoot 'em up genre is a perfect match with the Nintendo Switch, so it should come as no surprise yet another one is on the way. Japanese indie developer Edelweiss, with the help of Active Gaming Media, will be bringing the 2014 title Astebreed to the Switch eShop in the near future. A release date has not been announced.
Of course, like every other shmup, you're the only who can save humanity from a dangerous alien threat. It's now your duty to push back the doomsday clock and prevent the end of civilisation. The experience itself claims to breath new life into the classic arcade shooter genre with 3D models, cutting-edge particle effects and old-school Japanese mech designs. Your character, Roy, has a huge arsenal of weapons at his disposal and will need to remain on guard as enemies target him from every angle.
Are you hungry for more shmup action on the Switch? Take a look at this game's trailer and tell us in the comments below.
[source gematsu.com, via store.steampowered.com]