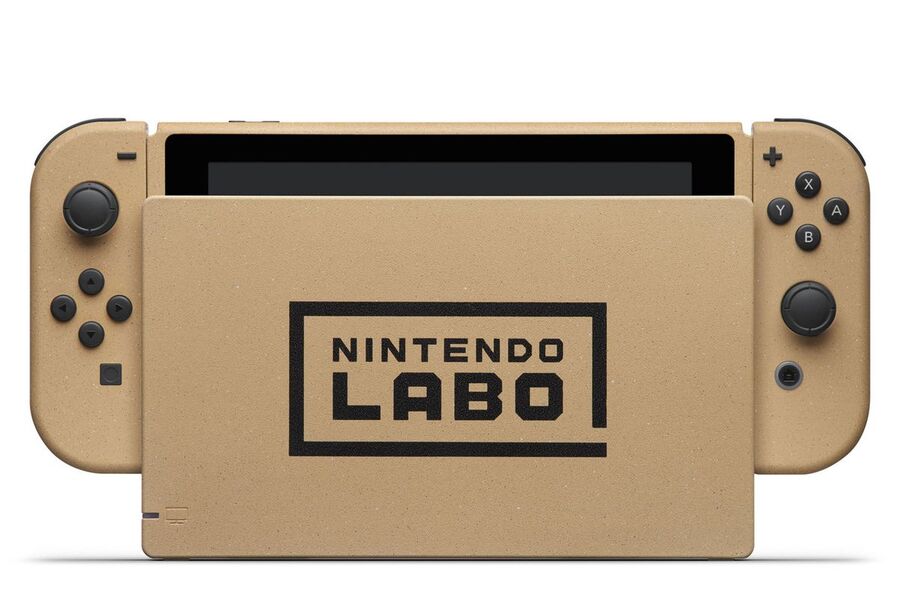 A few months ago, Nintendo announced a competition for the more creative types among us, with those who are naturally gifted at making awe-inspiring things with Nintendo Labo being encouraged to submit their best efforts. The prize? This super-awesome, and incredibly limited edition, Labo-inspired Nintendo Switch that isn't available to purchase at retail.
As if to tease those of us who will never get our hands on one, the Switch, along with its accompanying dock and Joy-Con controllers, was on show at PAX West over the weekend. Twitter user @B31Knight managed to grab some photos of the beautiful creation in the flesh.
https://twitter.com/B31Knight/status/1036652215513968643
We also have a small batch of official images of the console, showing off every last inch in excruciating detail. We love how the edge of the dock takes on the corrugated cardboard style to look as authentic as possible.
Would you like to have one of these consoles? Does this make you wish that Nintendo would release new Switch systems with designs based on various franchises? Tell us below.
[source twitter.com]