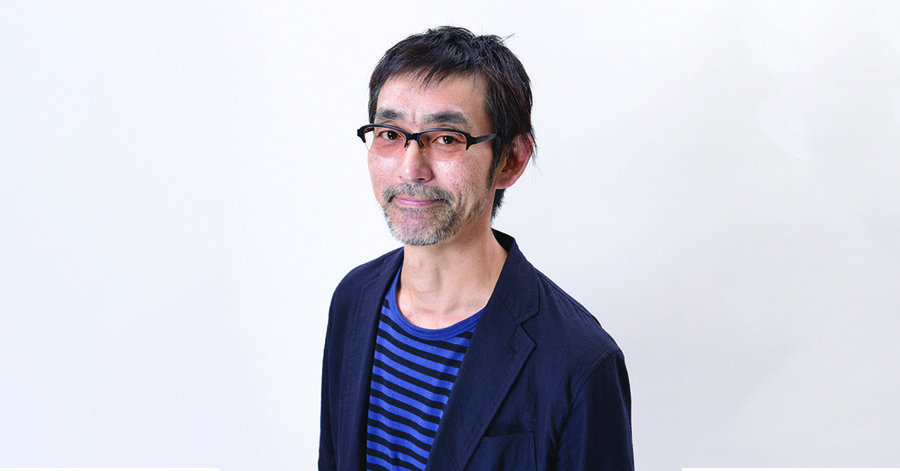 If you're a millennial – and had an enjoyable childhood whatsoever – you're surely familiar with the Harvest Moon games. Yasuhiro Wada, the original mastermind behind this series, has dabbled in many areas throughout his career – specifically focusing on simulation games. However, his most recent project, Little Dragons Café, is a different beast altogether. Best described as a rhythm-based storybook sim-adventure, Wada-san has once again invented an entirely new genre of video game for fans to enjoy.
He recently answered some of our most burning questions around the title, such as why he chose to create characters that are "a bunch of losers" and "no-good dorks" (his words, not ours). He also divulged how he's changed as a game designer over the years, where he sees the future of simulation games, and that most personal of secrets: how he would name his very own pet dragon.
Nintendo Life: Congratulations on Little Dragons Café! What was the inspiration behind this unique new game?
Yasuhiro Wada: Well, I was originally working on a game design about an inn but I felt there wasn't enough characterisation. At the time, I was also working on a storybook project with Igusa Matsuyama and decided to combine the two together. That's how it all began.
The art style in Little Dragons Café is beautiful – and very different from most other games. What inspired your team to design these storybook-like graphics?
Again, developing the storybook project with Igusa Matsuyama definitely had a huge influence. The issue for the development team was re-creating that art style faithfully on to the screen.
One of Harvest Moon fans' favourite elements has always been gathering ingredients to use in recipes. Was this part of your decision to create a game with a focus on cooking?
Actually, I think that cooking was something that has always been central to my game designs. It's something that is directly linked to our everyday lives and this may sound obvious but, there are soul foods in different countries, regional cuisines within the same country, the taste of home cooking, and all these are deeply rooted and connected to our lives. I wanted to make a game and a story that pivoted around that.
Compared to other genres, the Nintendo Switch has very few core simulation games at the moment – even though its mobility makes it an ideal platform for them. Do you think this has increased the hunger and excitement for a game like Little Dragons Café?
We'll have to see. If that were the case, I'd be very happy.
One of the reasons fans adore your games is the sheer depth of the characters' personalities and backstories – which is uncommon. What made you realise that this was an important element to focus on in your games?
If it were about fighting or competing, I think the game would be more accessible as it would be much simpler and easier to understand. The games I create, on the other hand, are all about developing something that's never been done before so I always felt that it's important to carefully and attentively design the characters and game world so that they act as the entry points to the game. Hopefully, people feel that those elements are attractive and make them want to start playing it.
You'd previously stated in an interview: "All the characters that appear in this game are just a bunch of losers and a no-good bunch of dorks... What the player feels from playing this game is, when they see this bunch of losers, what they'll think is, 'I'm better than these guys.'" What do you think is so attractive about this for the players, compared to other games?

I think this question is perhaps more to do with characterisation and story rather than games in general but my story is not about a strong hero vanquishing a big foe. Rather, I wanted to portray a story where characters that everyone can closely relate to, who seemingly don't appear to excel in anything particular, manage to overcome difficulties and hardships through the effort of joining forces and working together, in order to attain happiness.
The original Harvest Moon was released over 20 years ago now. How do you feel you've changed as a video game creator since then? What are the biggest differences between your work in Little Dragons Café and Harvest Moon?
I'd be happy if more people than before shared the view that as a video game creator, we are actually not bound by a single idea but free to imagine and create games with a more open mind. I get a feeling that since the arrival of Harvest Moon, the video game genre has certainly diversified. The main difference would be that although there is a simulation element on Little Dragon Café, it actually has a stronger emphasis on adventure in comparison to Harvest Moon which is more simulation focused.
With Birthdays the Beginning, it seemed as if you had moved away from creating simulation-focused games, and more towards the sandbox style. However, Little Dragons Café feels closer to the gameplay of Harvest Moon. What made you decide to go back to your roots?
Actually, I don't think that my direction has changed all that much. Things like birth, growing, cultivating, raising have always been central concepts to my games. So in that sense, I think it's just a question of differences in terms of visuals or the scale of the game as they all bear the hallmarks of my work. The only difference being whether you decide to raise a cow or a dinosaur (or nurture a planet for that matter) or a dragon! [laughs]
Where do you see simulation games heading in the next few years - especially considering the trend of mobile gaming on systems like the Nintendo Switch? Will this benefit the genre?
I think the genre is very suitable for mobile gaming systems and will benefit greatly from the fact that you can take it with you and also play for a bit and then resume playing later whenever you want. In doing so, it would be amazing if players find new ways to play and enjoy a simulation game on the go!
Can we expect to see more fantasy simulation games like Little Dragons Café from your team on the Switch in the near future?
I can't say for sure but we are always striving to try new projects and ideas so the possibility isn't zero. We hope you'll look forward to it if we do decide to create something like that.
Saving the most important question for last: if you had a pet dragon, what would you name it?
I think I'd name the dragon with typical puppy names like Pochi or Taro. [laughs]
Little Dragons Café releases in Europe on September 21st – but you can read our review of the game here. Have you had a chance to play Little Dragons Café? Share your thoughts on the game in the comments below…