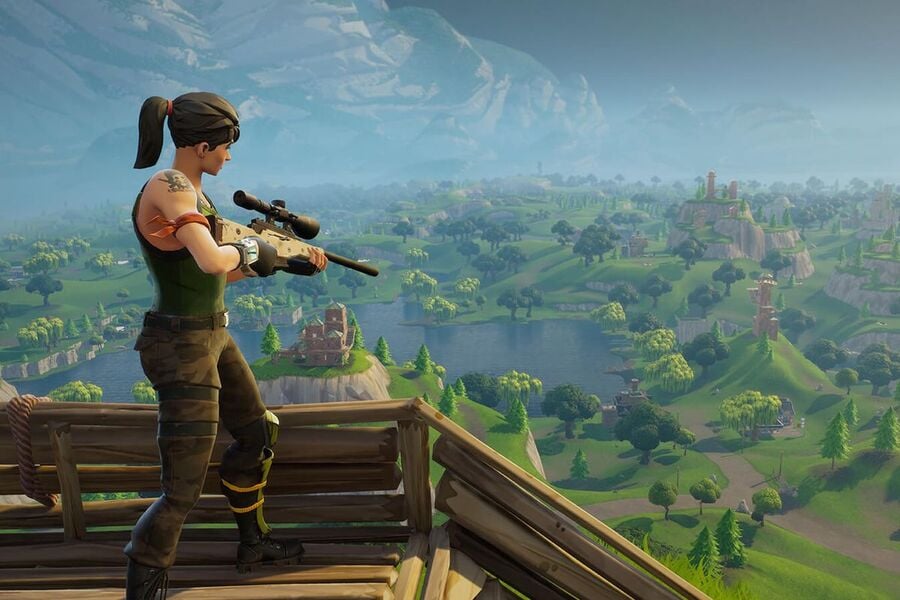 Last week, we reported on the ongoing - and dramatically increasing - issues being experienced by Fortnite players on Switch. Fans banded together to send a plea to developer Epic Games to fix the issues, and a patch was released soon after to aid the situation as quickly as possible, but the studio has now revealed that it is working directly with Nintendo to sort out the problems once and for all.
At first, Epic addressed the situation by noting players' concerns, specifically listing the problems that fans had been experiencing over the last few weeks.
"Switch players are reporting issues with models and environment not rendering properly, as well as an increase in hitches that have apparently gotten worse with each update. We're investigating what the root cause for this is and will provide updates once we have more information."
Soon after, the following update was posted.
"We've found an issue with with loading performance degrading over subsequent patches. We're working with Nintendo on a fix for the root cause of this, targeting the 5.40 release. Internal test results look positive and we're hopeful that this will improve the situation significantly."
Fortnite's updates are a very regular occurrence, so version 5.40 will no doubt be on the way soon. The wording here sounds very promising, especially considering the fact that Epic is working directly with Nintendo on the matter, and will hopefully help the game return to the standards it set at launch - if not improve upon them.
In the meantime, though, if you're still experiencing issues with your version of the game, Epic notes that saving the game directly to the console, rather than on an SD card, can make a "significant difference" to load times.
Installing to an SD card makes a significant difference to building load times. If you're seeing issues with buildings or skins not loading quickly, we recommend you install the game to system storage rather than an SD card as a workaround. To do this, archive the game and re-download it with the SD card removed. You can find more information about archiving software on the Nintendo Switch, here.
Have you been experiencing problems with Fortnite on Switch? Do you have high hopes that Epic and Nintendo will be able to turn this around? Share your thoughts with us down below.
[source trello.com, via vooks.net]