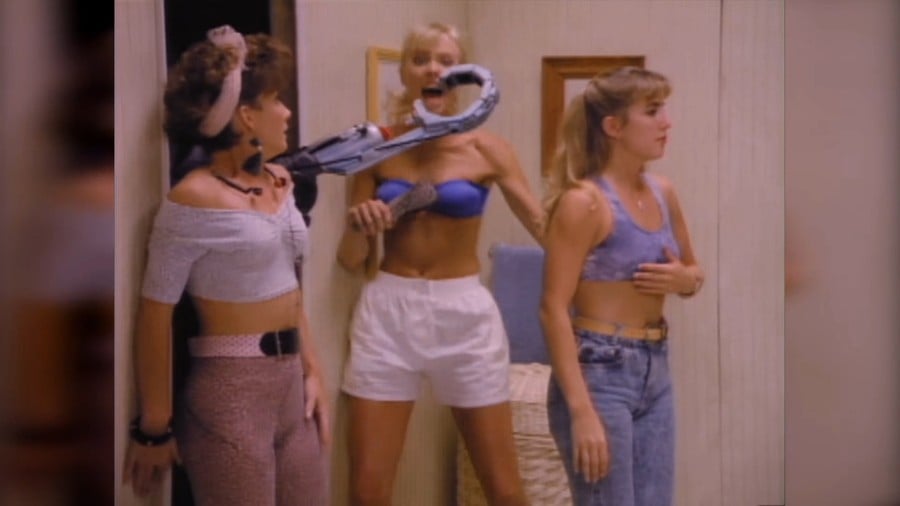 Night Trap fans rejoice, the '90s interactive FMV game is finally coming across to the Nintendo Switch eShop next week on 24th August.
The player's role, as instructed by police, is to keep an eye on teenagers at a slumber party while protecting them from any vampiric threats by watching live surveillance footage of the group. The title originally debuted in 1992 on the SEGA CD following its initial development during the years of Hasbro's Control-Vision system.
Night Trap is also known for causing a stir in 1993 when it was isolated by a United Senate committee during a hearing on violent video games. Nintendo's senior vice president at the time said the game would as a result never appear on a Nintendo device.
As previously reported, Limited Run Games gave Switch owners the chance to pre-order a retro-themed collector's edition, which is now sold out. Standalone physical copies of the game are also out of stock. The Switch version of the title is the same as existing modern releases. It includes uncompressed video footage at a higher resolution and a number of deleted scenes restored as well as behind-the-scenes developer commentary all for the price of £10.99.  
Will you be picking up Night Trap on the Switch eShop? Tell us in the comments below. 
[source eurogamer.net]