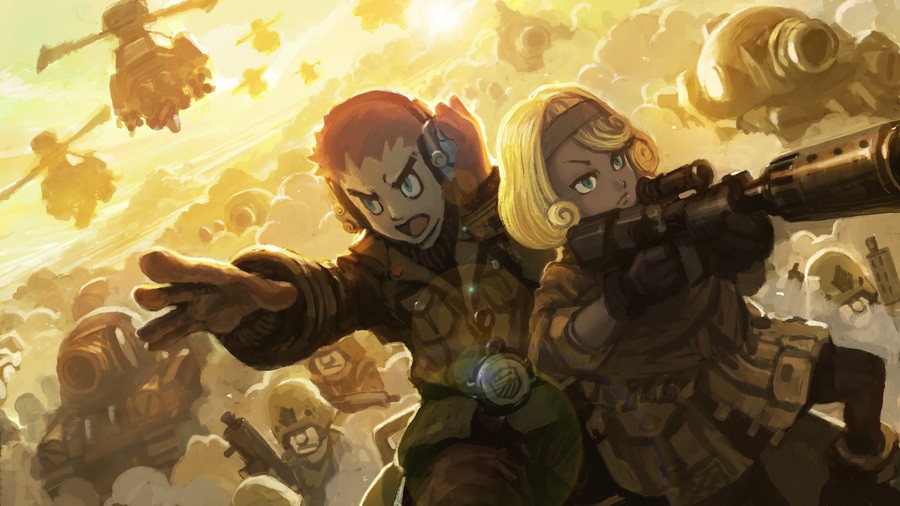 Towards the end of last year, there was controversy surrounding the funding of the Advance Wars-esque turn-based strategy title Tiny Metal. The issues stemmed from Project Phoenix, a 2013 Kickstarter campaign which raised $1,014,600 from 15,802 backers off the back of the promise it would unite Japan's RPG talent to create the ultimate real-time strategy game.
The director and project leader, Hiroaki Yura, eventually revealed Project Phoenix had been delayed and explained he would move onto another game with his studio AREA 35 to help raise funds so he could finish the project. This new game was Tiny Metal.
Although Tiny Metal was released last December, along the way a former AREA 35 employee - who worked as a PR Manager on the game - issued a statement accusing the Yura of embezzling funds from Project Phoenix's crowdfunding to produce it. Yura himself went on to clarify the Project Phoenix funds went into the poorly-received alpha build of the Kickstarter game and he had since used money out of his own pocket along with other means to continue development. 
In the latest update, the issue has now been resolved in mediation court in Japan. The former employee who made the accusations has now retracted the statement made about the Tiny Metal team using money from the Project Phoenix Kickstarter campaign to fund the game's development. 
Here's the official apology:
On November 20, 2017 (Heisei 29) I posted the entry "Comments" to the AREA 35 Co., Ltd. (Representative Director Yura Hiroaki) operated Facebook page entitled "Project Phoenix", at a point in time after my own departure from that same company. In regard to this entry, and with the exception of the fact that I was employed by the company until two months prior to the posting, I now admit that everything it stated was contrary to the truth, and I offer a deep and profound apology to AREA 35 Co., Ltd.

Furthermore, I also apologize for significant damage caused to AREA 35 Co., Ltd., and damage caused to the good name and reputation of Mr. Yura Hiroaki, due to such occurrences as the falsehoods that I posted being picked up and reported by media organizations within the United States of America.
I am fully aware that my actions also relate to the trust placed in the videogame industry, and that they must have been very shocking for everyone involved in said industry.

Please allow me to apologize again for my actions.
With this matter now cleared up, AREA 35 is focused on a new multiplayer update for Tiny Metal and promises there are more exciting game-related announcements on the horizon. 
[source facebook.com]