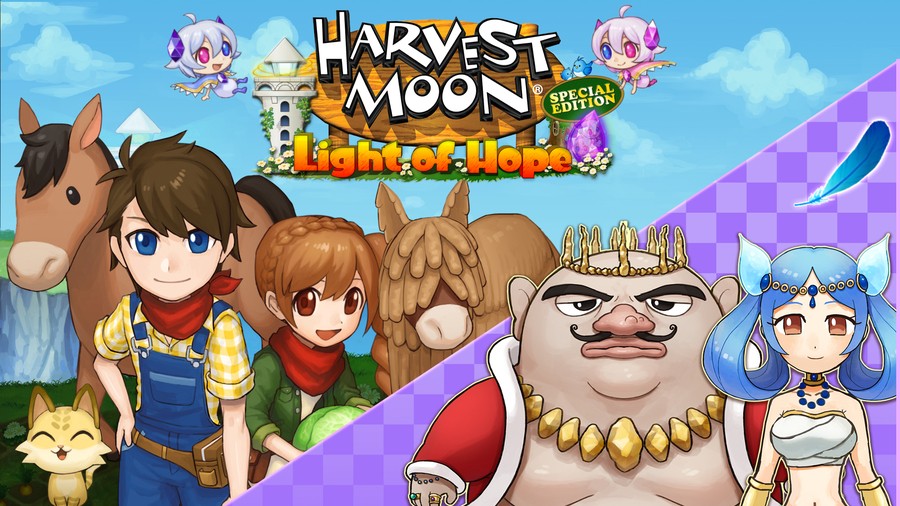 Natsume Inc. has now released the final portion of DLC for Harvest Moon: Light of Hope Special Edition, rounding off the season pass with the 'Divine Marriageable Characters' pack.
If you've ever wondered what it'd be like to woo the Harvest Goddess or the Underworld King, Gorgan, you're definitely in luck with this DLC. Players will be able to get to know both of these characters on a deeper level, even going on to marry them. The Harvest Goddess has long cared for the land with her Harvest Sprites, but wooing a divine being won't be easy - you'll need to find out what makes this goddess tick to get in her good books.
Here's what you'll find in the new DLC:
Marriageable Characters: Harvest Goddess and Gorgan
Romance Events
Marriage Events
The Divine Marriageable Characters DLC is available to buy directly from the eShop for $3.99, or as part of the game's season pass which places all available DLC packs into one handy bundle for $9.99. Other DLC packs available are the Decorations & Tool Upgrade Pack, New Marriageable Characters Pack, and Doc's and Melanie's Special Episodes.
Have you been enjoying the latest Harvest Moon adventure on Switch? Let us know if you'll be hearing wedding bells in the comments below.