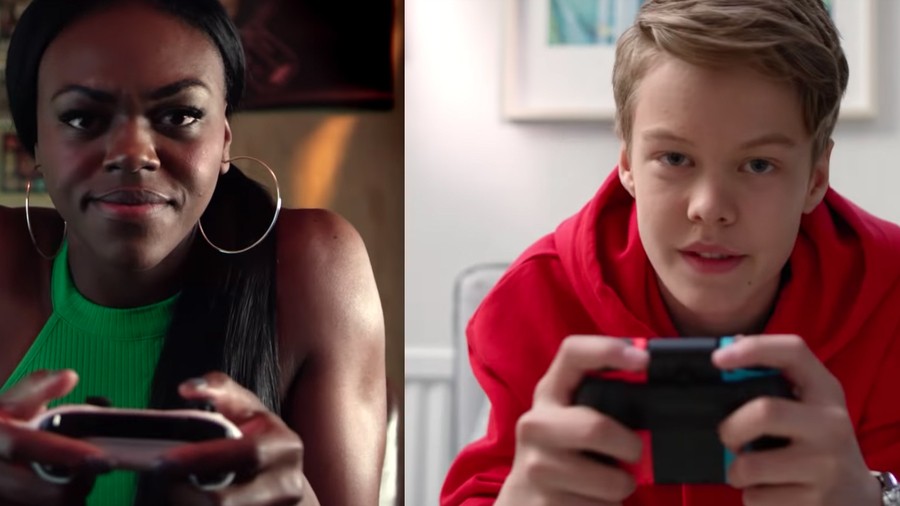 Cross-play has been a rather heavily-discussed topic just recently; Sony's reluctance to allow cross-platform play with other systems in Fortnite caused quite the stir, and this even led to Nintendo and Microsoft teaming up for a Minecraft trailer which seemingly took a small swipe at the PS4 manufacturer.
During the recent 78th Annual General Meeting of Shareholders, former Nintendo president Tatsumi Kimishima and Senior Executive Officer Susumu Tanaka talked about Nintendo's stance on cross-play, explaining the company's practices and beliefs in a little more detail. Here's what they had to say:
Q: Crossplay with other platforms on the Nintendo Switch versions of games such as Fortnite and Minecraft has been a point of appeal. Could you talk about the relationships between Nintendo and other publishers, and your initiatives for multi-platform titles?
Kimishima: I will have to refrain from commenting directly about (crossplay in) Fortnite and Minecraft because those are not Nintendo titles. But I will say that our fundamental way of thinking about offering Nintendo titles on other platforms remains unchanged.

Tanaka: Crossplay basically comes about from conversations between publishers and platform holders. We are inclined to do what we can to help publishers incorporate crossplay when that is what they want. The other parties involved also have a say in whether we are able to reach this outcome or not, so we will continue to discuss it with them.
Essentially, Nintendo appears to be incredibly open to the idea of cross-play and will go as far as actively helping publishers achieve this when it is wanted. It's great news for Nintendo players, of course, and the success of the current cross-play features in games like Fortnite and Minecraft has us confident that we'll see similar stories in future games, too.
Is cross-play an important feature to you? Do you consider it an essential part of online multiplayer games? Let us know your thoughts in the comments below.
[source nintendo.co.jp]