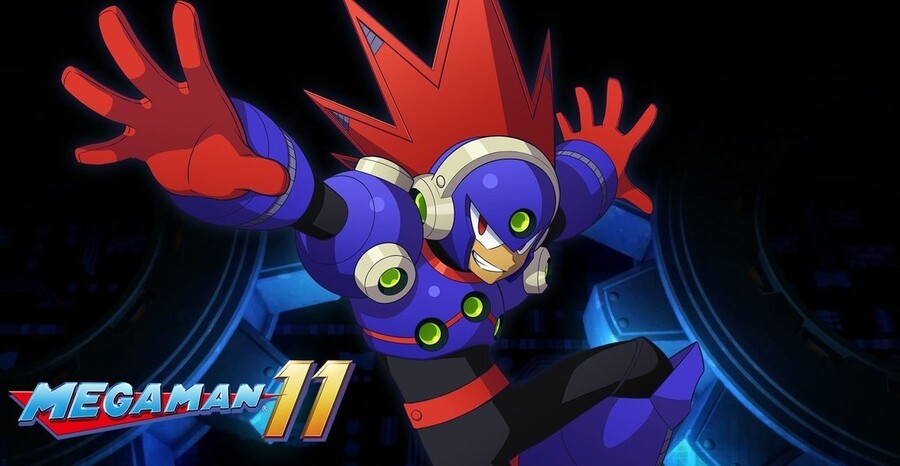 Mega Man 11 may only be getting a digital release in Europe (boo, hiss!), but following our recent hands-on at E3 2018, we're confident it's going to bring the series back with a bang. Talking of bangs, Capcom has unleashed a slew of new details on the upcoming platformer, including a glimpse at one of the brand new bosses - Blast Man.
Here's an excerpt from a recent Capcom Unity post:
This Robot Master is clearly on a short fuse, and it shows in the design of his stage: the ruined remains of a theme park and movie studio hybrid that Blast Man has shaped into his personal playground. He's added several personal touches, including a number of signs featuring himself as the star of "Blast Man Adventure." It seems like Block Man isn't the only one with a narcissistic streak!
The road to his lair will be populated by, shockingly, explosive-related enemies including fireball-launching foes and explosion-prone mini-bots. Familiar baddies such as Sniper Joe will also be hand to make your road to this particular Robot Master an extra dangerous one. There's also the new Chain Blast weapon to utilise, should you bring this new boss to his knees.
Capcom also unveiled a new challenge, known as Baloon mode, which replaces all enemies with blue and red balloons. With a timer running, you'll need to pop every blue one and avoid all the reds to pull off the best score.
Mega Man 11 is heading to Nintendo Switch on 2nd October. Share your thoughts on these juicy new details below...
[source capcom-unity.com]