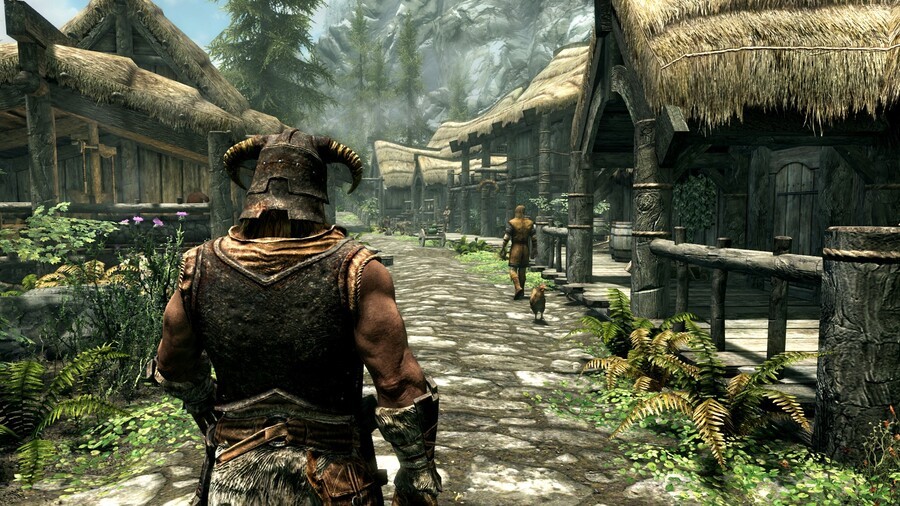 It seems extremely unlikely that The Elder Scrolls V: Skyrim will ever receive the Creation Club feature on Switch, despite it being present on other consoles.
The Creation Club feature, which was first introduced into Fallout 4 before making its way to Skyrim, essentially allows players to access mods for the game on consoles, as well as on PC. Despite being available on PS4 and Xbox One, the feature hasn't made its way over to Switch, and it looks like it never will.
Todd Howard, director at the game's developer and publisher Bethesda, recently made comments about owners of the game on Switch, saying "Skyrim Switch has a big community that we haven't supported the way we'd like." Eurogamer followed up on this statement to find out exactly what was meant, and Howard's response wasn't exactly reassuring.
"They asked for mods," he replied, "they asked for Creation Club - 'When are we getting more stuff?'"
When asked about what was being done about this, Howard said:
"Right now we're doing nothing. People, they're on other things. Our Switch group did Fallout Shelter ... and that's done really well. I'm surprised at how well it's done..."
"We would love to see it happen but it's not something we're actively doing."
To put it simply, Bethesda is aware that Switch fans want to see mods in their portable version of Skyrim, but it isn't something that the studio is focusing on. Whether this will change in the future is unknown, but it certainly sounds like Bethesda is fully committed to other projects.
Are you fussed about having mods in Skyrim? Are you disappointed that it might never be a thing in Skyrim on Switch? Let us know your thoughts in the comments below.
[source eurogamer.net]