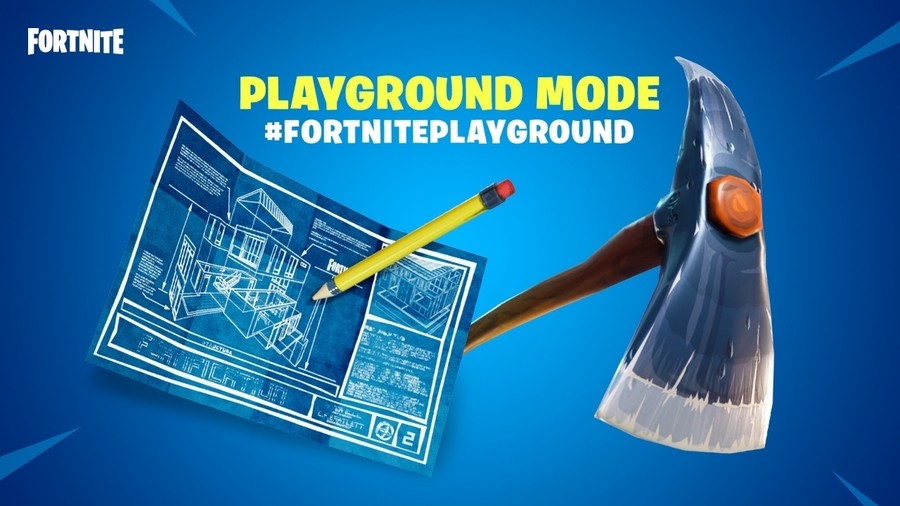 Last week, as part of the game's v4.5 update, Fortnite briefly introduced a limited time mode called Playground, but it was taken down almost immediately after it launched due to long queues and consistent error messages. Thankfully, almost a week later, the mode is now back up and running.
This mode is set to be available for a limited time, with plans to make it a full-time thing in the future, and allows up to four players to jump into the map together to practice building, shooting, and tactics without any pressure or risk. Unlike the main battle royale experience, players who get shot are able to instantly respawn, weapons and resources are nice and easy to obtain, and you get a whole hour at a time to just muck about and get to grips with the game.
Naturally, this mode is perfect for beginners or anyone who doesn't feel completely confident in their skills in-game. If Fortnite on Switch is your first experience of the game and you've felt overwhelmed when jumping into a match - this could well be your way in.
Epic Games has said that it will soon be releasing an "in-depth and detailed postmortem" to explain what went wrong with the mode's launch and the issues that were faced when bringing it to life.
Will you be giving Playground a go?
[source twitter.com]