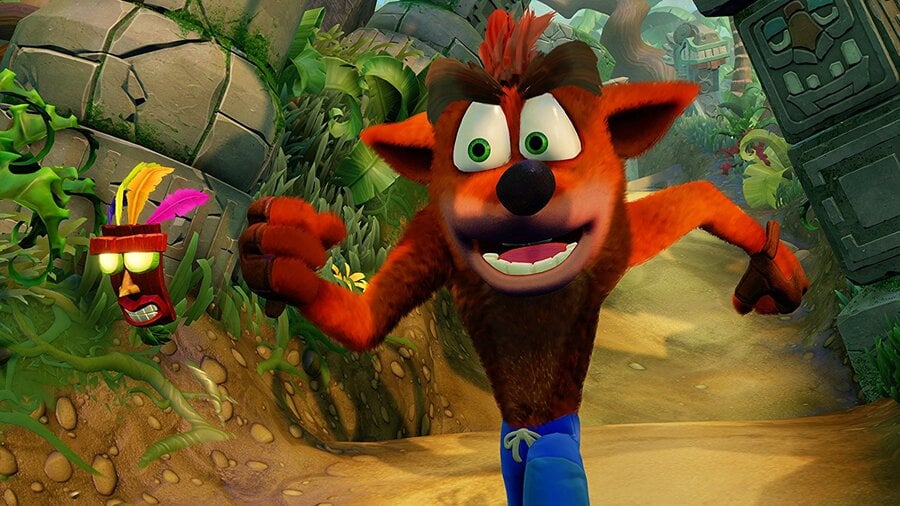 Crash Bandicoot N. Sane Trilogy has managed to keep a firm grip on the UK number one chart position for physical sales this week, fending off the likes of Octopath Traveler and Captain Toad: Treasure Tracker in the process.
Crash has been dominating the UK charts for the last few weeks, ever since its re-release on Switch and Xbox One, and this week it was LEGO The Incredibles which came closest to bringing it down. Just below this was Octopath Traveler - a game which has had a surprisingly successful launch, even causing its publisher Square Enix to issue an apology after stock shortages.
Fourth place sees a nice re-entry for Captain Toad: Treasure Tracker, with Switch and 3DS versions both being released on the same day. The Switch version accounted for 93% of its sales, leaving the 3DS version quite far behind on just 7%. The game's opening week sales were reportedly 40% lower than those seen from the Wii U version almost four years ago.
Here's the full top ten:
1. (1) Crash Bandicoot: N. Sane Trilogy
2. (New) LEGO The Incredibles
3. (New) Octopath Traveler
4. (Re-Entry) Captain Toad: Treasure Tracker
5. (6) God of War
6. (4) FIFA 18
7. (2) Jurassic World: Evolution
8. (5) Mario Tennis Aces
9. (8) Far Cry 5
10. (7) Mario Kart 8 Deluxe
Did you buy any of these top-selling games this week?
[source gamesindustry.biz]