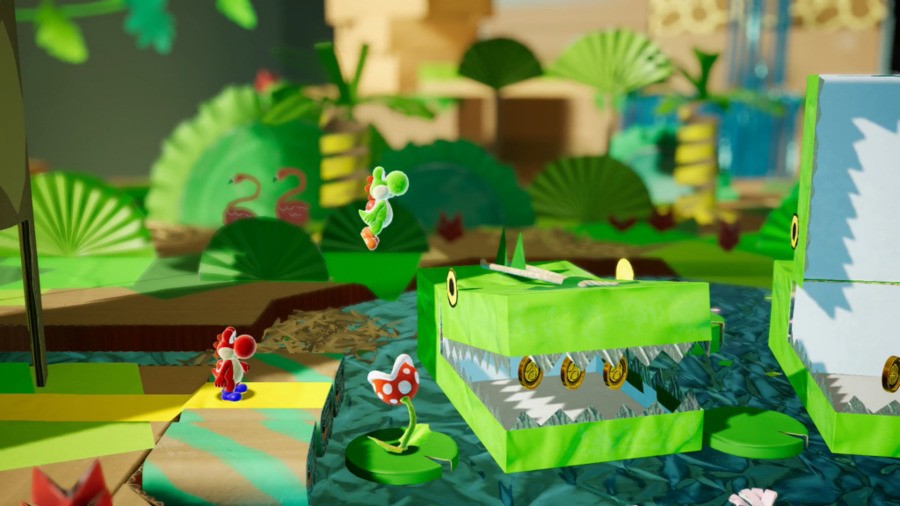 The Nintendo Direct E3 2018 presentation took place just a few short hours ago, and one of the more notable absentees from the show was the upcoming Yoshi title for Nintendo Switch. It now seems that the game has been delayed to next year, potentially explaining why the game wasn't shown.
Despite being announced during E3 last year with an initial release date window of "2018", there was no mention of the game at all this time around. Speaking to Kotaku, Nintendo of America director of product marketing Bill Trinen has confirmed that the game will not be appearing at E3, with more updates instead coming "later this year".
Now, after a quick search on the Nintendo Switch eShop and Nintendo's official UK website, it appears that the game's release date has been changed to "2019".
It's worth noting that other pages on the website still list the game as "2018", and it's currently unclear why these pages haven't also been changed. The signs certainly point towards a delay, though, and we expect that these pages will also update in due course.
Were you hoping to see the new Yoshi game for Switch at E3 this year? Are you disappointed that the game may be delayed? Let us know how you feel about it in the comments below.
[source kotaku.com, via nintendo.co.uk]